By Caleb A. Guedes-Reed
Strolling down Rua Martinho Prado in São Paulo's city center, it's hard to miss Temple Beth-El. The short, hexagonal building with Hebrew writing on its walls, which remained almost unchanged since its inauguration in 1932, stands out in a street lined with modern high-rise buildings.
The temple, which has sat empty since its last High Holiday service in 2007, has been given a new life and transformed into the Jewish Museum of São Paulo, set to open on Dec. 5. It will be the largest institution in Brazil dedicated to the history of the country's Jewish life.
Each of the museum's five floors has a different theme. "The first thing you see right when you walk in the lobby is a piece that explores what it means to be a Jew," said Sergio Simon, president of the museum. That question, said Eduardo Lifchitz, a 34-year-old Hebrew and English teacher from Rio de Janeiro, is important in Brazil, where "people don't know what it means to be a Jew.
"Oftentimes, the image that comes to people's minds is the image of an ultra-Orthodox person, but they never think about people like [popular Brazilian TV personalities] Luciano Hulk, Silvio Santos, or even Natalie Portman," Lifchitz said. "People need to know about them."
Though no census has taken place in over 50 years, Simon estimates there are 120,000 Jews in Brazil, with an estimated 60,000 in São Paulo and 30,000 in Rio de Janeiro. The rest are distributed throughout the country.
The building is now buzzing with activity in preparation for the upcoming opening, but "it was a very slow process in the beginning," Simon said. When he first took on the task of transforming the old synagogue, in 2004, rainwater had been leaking in and plants had started taking over the walls.
The team's goal was to restore the synagogue to match its original look from 1932 and to add a four-story glass extension to the side. They also made an effort to restore the synagogue's stained-glass windows, which required contacting the original manufacturer in the United States.
On the second floor, visitors arrive at an exhibit on the history of Temple Beth-El, which includes historical photos from its construction and opening in the early 1930s. In the cupula towering over the synagogue, a slideshow depicts the history of the Brazilian Jewish community, through photos of immigrants projected on the ceiling.
Walls of the synagogue-turned-museum are covered with explanations on Jewish holidays and life cycle events, and on what used to serve as the synagogue's alter, organizers placed Torah scrolls and sacred books, some dating back to the 16th and 17th centuries. There will also be "a virtual Torah that people can use on the alter and it will explain how to read the Torah and instructions on how to use the yad," or Torah-reading pointer, Simon added.
Emphasis is placed on educating non-Jewish Brazilians.
Simon's favorite floor is located below and is dedicated to the history of Jews in Brazil.
"Many people believe that Jews came here because of World War II," he said, "but really, Jews arrived in Brazil as early as the 1500s."
Early immigrants to Brazil were largely crypto-Jews, also known as marranos or New Christians, who were forced during the Spanish and Portuguese Inquisition to practice Judaism in private, while maintaining a Christian public image. The museum's first two temporary exhibits will be about the Portuguese inquisition in Brazil, which only ended 200 years ago. Between 1560 and 1821, many crypto-Jews were arrested and sent back to Portugal to be killed.
Also on this floor are exhibits depicting Brazil's early Jewish communal institutions, which date back to 1910, when waves of Jewish immigrants, mainly from Russia and Ukraine, began arriving in Brazil, creating Jewish cemeteries, hospitals, schools and credit unions. At first, Jewish institutions were located in the of Bom Retiro neighborhood, a 20-minute metro ride from the museum.
"In this neighborhood, life was totally Jewish. Everything was written in Yiddish and Hebrew. Yiddish was spoken in the streets," said Simon.
The museum also touches on Brazil during and after the Holocaust. "The Brazilian government was friendly with Hitler," Simon noted. "And the biggest Nazi party outside of Germany was located here in Brazil."
After the war, many Jews came to Brazil as refugees — as did many German Nazis. One famous example is Josef Mengele, the infamous Nazi doctor also known as the "Angel of Death."
The final two levels are dedicated to the modern state of Israel and the Jewish love for the written word, including the Hebrew language.
With opening day approaching, members of São Paulo's Jewish community are excited about its potential.
Ariel Lebl, a Jewish 32-year-old who works in fundraising in São Paulo, sees the museum as a chance to reach out to the non-Jewish residents and build bridges between the communities.
"It will be a great place to take political leaders, academics, and kids from nearby schools," he said. "It's about connecting people to the content they wouldn't normally see."
Caleb A. Guedes-Reed wrote this article for the JTA global Jewish news source.
You May Also Like Barcelona gets World's First Michelin-Starred Kosher Restaurant amid Push to Draw Jewish Tourists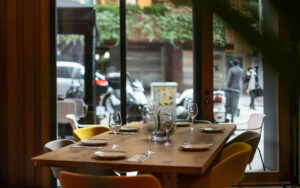 The only Michelin-starred kosher restaurant in the world, Xerta pursued kosher certification largely to attract Barcelona's rising numbers of Jewish visitors.
The Travel Issue 2022: Peak Season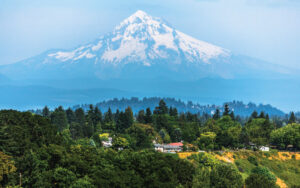 Jmore's 2022 "Travel Issue" brims with destinations near and far.
New York's Hudson Valley Features a Dazzling Array of Shops, Galleries and Landscapes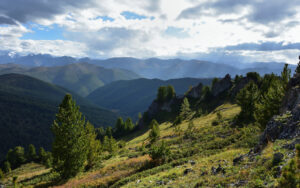 Only a few hours from the Baltimore area, New York's Hudson Valley region offers some of the most breathtaking scenery on the planet.
A Daytrip or Weekend Getaway to the Easton-Oxford Area is Well Worth Your While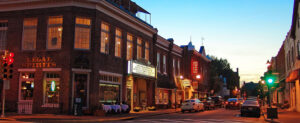 Both Easton and Oxford — which are a little more than an hour's drive from Baltimore — offer a chance to enjoy the tranquility and charms of the Eastern Shore.
The post Renewal of Life appeared first on marylanddigest.com.