It's been two years since I moved from Baltimore to Portland, Ore. The pandemic has curtailed my explorations of this new-to-me part of the country, but I've still managed to get out and about enough to come up with suggestions of must-sees if you're ever headed out this way.
Portland in Bloom
Portland is a city of gardens and they're all worth a visit if you have the time, but these are my favorites:
Lan Su Chinese Garden (lansugarden.org) is the result of a collaboration between the cities of Portland and Suzhou, its sister city in China's Jiangsu province that's famous for its beautiful Ming Dynasty gardens. Lan Su was built by Chinese artisans from Suzhou and is one the most authentic Chinese gardens outside of China.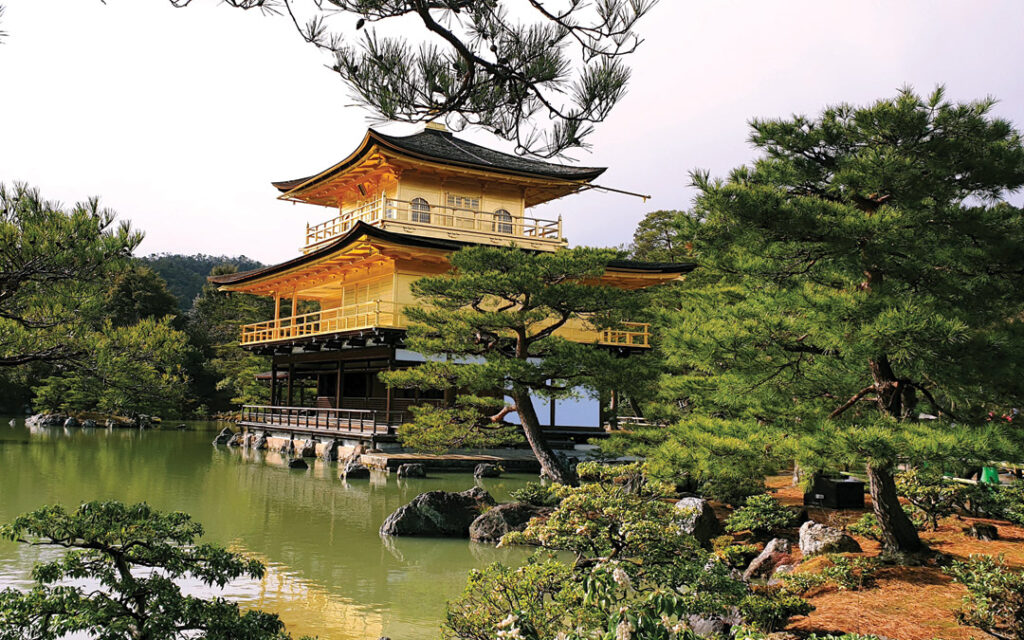 The Lan Su Chinese Garden is located in the heart of Portland's Chinatown district. (Rabbitzthanya/Shutterstock)
Portland Japanese Garden (japanesegarden.org) was designed in 1963 and encompasses 12 acres with eight separate garden styles, including an authentic Japanese Tea House, meandering streams, intimate walkways and a spectacular view of Mount Hood.
International Rose Test Garden (explorewashingtonpark.org) was established in 1917 and is the oldest official, continuously operated public rose test garden in the United States.
Crystal Springs Rhododendron Garden (crystalspringsgardenpdx.org) is a nine-acre expanse containing a colorful collection of rare species and hybrid rhododendrons, azaleas and other lesser-known shrubs, plants and trees.
Portland's Jewish History
I haven't visited many of the museums yet, but the Oregon Jewish Museum and Center for Holocaust Education (ojmche.org) provides not only an interesting look at the history of Oregon's Jewish community but also is currently featuring "To Bear Witness — Extraordinary Lives." That exhibition features photographs, profiles and short films that capture the stories of individuals who left their homelands as far-flung as Austria, Bosnia, Myanmar, Cambodia, Germany, Hungary, Rwanda, Sudan, Syria and Tibet for safe haven in Oregon after having endured war, genocide and the Holocaust.
When You're Hungry
Portland has developed a reputation as a foodie's paradise. While the restaurant industry has taken a hit during the pandemic, the city's iconic food cart scene is still going strong.
Throughout the city, you'll find food cart "pods" that might include dishes ranging from rice bowls, dumplings and gyros, to tacos, curry and falafel, and that's just a small sampling. Unlike other cities' mobile food trucks, most Portland carts stay put so you can sample several at one time.
And you can't talk about food in Portland without mentioning Voodoo Doughnuts (voodoodoughnut.com), which offers more than 50 kinds of doughnuts, including their very own Cannolo and Bacon Maple Bar. (Most Portlanders consider Voodoo Doughnuts a tourist attraction, but if you need a sugar and fried dough fix you can't go wrong here, just be prepared for the long lines!)
On a Clear Day
Portland is surrounded by foothills and mountains, and on a clear day you can see, if not forever, pretty darned far. For spectacular views, drive up to the Pittock Mansion — worth a visit itself (pittockmansion.org) — and walk past it to the far end of the backyard for the best views of the city. If you'd like a drink with your view, 15 stories above the city the downtown bar Departure (departureportland.com) is the place to go to watch the setting sun.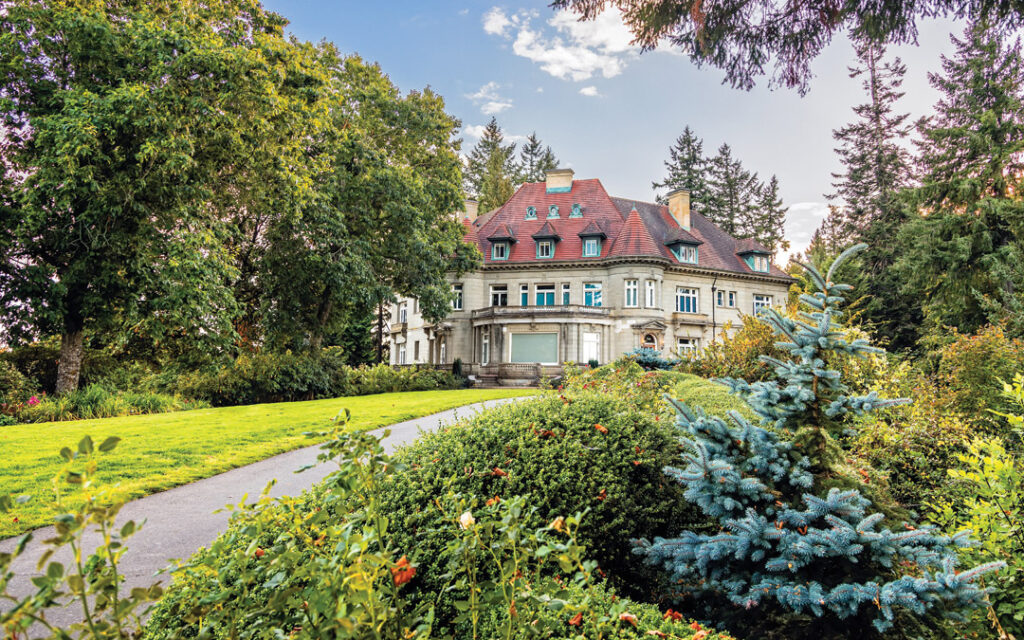 The Pittock Mansion is a French Renaissance-style château in the West Hills of Portland. (Kushal Bose/Shutterstock)
Books Galore
Anyone who knows me knows what a bookaholic I am and, fortunately, Portland more than fills the bill for that. Powell's (powells.com), which I knew of long before I moved to Portland, is 68,000 square feet of new and used hardbacks, paperbacks and book-themed gifts. If you find that overwhelming, there are many smaller bookshops with an equally impressive range of titles, including Annie Bloom's Books (annieblooms.com), located in the picturesque Multnomah Village neighborhood of Portland, and the women-owned Broadway Books (broadwaybooks.net).
Outta of the City
If you've made it all the way out to Oregon, it would be a shame not to get outside the city and experience some of the breathtaking scenery that the Pacific Northwest has to offer. Just about an hour east of Portland is the Columbia River Gorge (traveloregon.com), where you'll find waterfalls, photo-op views and hiking trails ranging from toddler-friendly to "you've-got-to-be-kidding-me!" The gorge is the largest National Scenic Area in the country and is also home to Multnomah Falls, Oregon's tallest waterfall, and a 100-year-old observatory from which you can survey the awe-inspiring landscape below.
Also a little more than an hour away from Portland is the charming town of Hood River (visithoodriver.com). Its compact downtown is home to bistros, brew pubs, wineries and galleries, and if you're of the athletically inclined, this is the place for skiing and kite surfing.
There's still a lot more to discover in the Portland area, and I'm looking forward to exploring!
You May Also Like Barcelona gets World's First Michelin-Starred Kosher Restaurant amid Push to Draw Jewish Tourists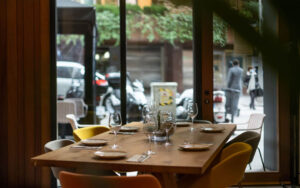 The only Michelin-starred kosher restaurant in the world, Xerta pursued kosher certification largely to attract Barcelona's rising numbers of Jewish visitors.
The Travel Issue 2022: Peak Season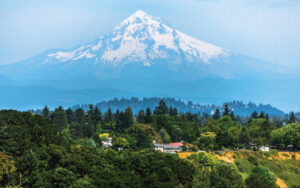 Jmore's 2022 "Travel Issue" brims with destinations near and far.
New York's Hudson Valley Features a Dazzling Array of Shops, Galleries and Landscapes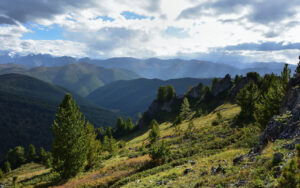 Only a few hours from the Baltimore area, New York's Hudson Valley region offers some of the most breathtaking scenery on the planet.
A Daytrip or Weekend Getaway to the Easton-Oxford Area is Well Worth Your While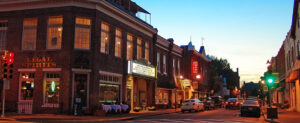 Both Easton and Oxford — which are a little more than an hour's drive from Baltimore — offer a chance to enjoy the tranquility and charms of the Eastern Shore.
The post A Passion for Portland appeared first on marylanddigest.com.