More than a quarter of a century ago, the pop singer Joan Osborne asked a rhetorical musical question that both delighted and repelled armchair theologians of all persuasions:
What if God was one of us?
Not surprisingly (at least to me), the out-of-leftfield hit tune was written by a M.O.T. (member of the tribe), Eric Bazilion of the Philly rock band The Hooters, reportedly not so much to seek spiritual enlightenment but to dazzle a young woman with the depth of his lyrics.
A few months ago, my wife and I were making our own way home from the Eastern Shore city of Salisbury, where our son goes to school. We stopped in the Talbot County seat of Easton, which we hadn't visited in many a moon. While driving around and noticing the proliferation of trendy, upscale bistros and boutique shops in Easton's downtown district, we spotted the marquee of the historic Avalon Theatre featuring the names of a slew of upcoming performers, including the talented Miss Osborne.
Impulsively (at least for us), we decided to order tickets for the show, which of course was really just a good excuse to return to Easton for a weekend.
But instead of booking a room at the nearest Econo Lodge on Route 50, we chose to stay in Oxford, a quiet waterfront town and former Colonial port only about eight miles from Easton. Neither of us had ever previously visited Oxford.
Both Easton and Oxford — which are a little more than an hour's drive from Baltimore — offer tasteful samplings of why it's wonderful to occasionally escape the confines of the "Western Shore" to enjoy the tranquility and charms on the other side of the Chesapeake Bay Bridge.
We may not have figured out if "God was one of us" — although the recent Joan Osborne concert at The Avalon was certainly a divine experience — but we discovered why the Easton-Oxford area remains one of the best places in the area for a great daytrip or weekend getaway.
Here are but a few of the highlights of what we found on our "pilgrimage" to the east.
Easton
Founded in 1710, Easton is consistently voted one of the best small towns in the nation and considered one of the premier places on the East Coast to retire. A leisurely walk through Easton reveals tree-lined streets, an array of unique stores and galleries, and seemingly countless fine dining spots and coffee shops. There are also plenty of opportunities for pub crawling, wine tastings, people gazing, antiques shopping and history investigating. (eastonmd.org)
Avalon Theatre
40 E. Dover Street (avalonfoundation.org)
It's not called "the showplace of the Eastern Shore" for nothin'. Built in 1921, The Avalon is a relatively small but visually stunning venue in all of its Art Deco grandeur. Three world premieres were held at The Avalon, including the 1928 silent movie "The First Kiss," with Fay Wray and Gary Cooper, which was filmed in Easton and nearby St. Michaels. The Avalon remained the area's top cinema until 1985 when it closed due to structural issues. Four years later, under the leadership of Mayor George Murphy, The Avalon was restored as a performing arts venue, and purchased by the city in 1992. With its proscenium stage, domed ceiling and fine acoustics, The Avalon is a fabulous venue for a concert or show, and it draws nationally known talent.
Tidewater Inn
101 E. Dover Street (tidewaterinn.com)
Just across the street from The Avalon, The Tidewater Inn is a stone's throw away from all of downtown Easton's specialty shops and trendy restaurants. With roots dating back to 1712, the Tidewater features a recently restored lobby and premier guest rooms and suites. There's also Hunters' Tavern and event venues at the Tidewater for the perfect wedding and other simchas, not to mention the Terrasse Spa for a day of restorative massages, facials or body treatments. All in all, a perfect place to stay as a base for field trips to St. Michaels, Oxford, Cambridge and other nearby points of interest.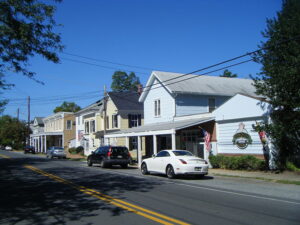 Oxford, Md.
Oxford
Not much really happens in Oxford — and that's how they like it. A sleepy waterfront hamlet, Oxford was founded in 1683 and is one of America's oldest towns. Its history centers around its maritime legacy, and you'll still see watermen working at the town dock, not to mention sailboats arriving from all over the bay to grab a nosh at local eateries. You won't find a lot of hustle and bustle or big corporate chains in Oxford. The town leaders like to keep things pristine and uncluttered, thank you very much. But what you will find are summer breezes, fresh air, friendly faces and a good dose of genuine small-town charm. Call it Maryland's maritime Mayberry. (oxfordmd.net/main)
The Robert Morris Inn
314 N. Morris Street (robertmorrisinn.com)
Originally built as the River View House in 1710, the Robert Morris Inn is located at the confluence of the Choptank and Tred Avon rivers, and claims to be the oldest full-service inn in America. Among those who've stayed there are Liz Taylor, Bing Crosby, Walter Cronkite, Robert Mitchum and James Michener (who reportedly wrote the outline of his historical novel "Chesapeake" at the inn's tavern), not to mention it was the childhood home of the inn's namesake, known as the "financier of the American Revolution." The two-story inn retains much of its original charm and character. The inn is adjacent to the Oxford-Bellevue Ferry (America's oldest privately owned ferry service) and commands a spectacular view of the Oxford tidal shoreline. Meanwhile, it's within walking distance of the town's cluster of stately 18th and 19th-century homes and historic district "hotspots" such as the Oxford Social Café, the Scottish Highland Creamery, the Treasure Chest Gift Shop & Gallery, the Mystery Loves Company bookshop, the Water's Edge Museum, Strand Beach and the Oxford Market & Deli.
Oxford Museum
101 S. Morris Street (oxfordmuseummd.org)
This little museum stands in the heart of the town's "Main Street" area and offers a glimpse into Oxford's rich history and way of life. Among the items on exhibit is a fourth-order Fresnel lens, the type of which was perched on lighthouses for decades and helped guide anxious mariners on dark and treacherous evenings. The museum also offers town walking tours and various exhibits and events.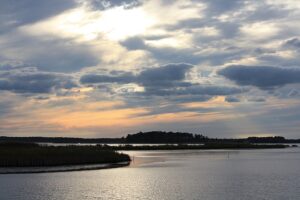 Blackwater National Wildlife Refuge
Dorchester County
Blackwater National Wildlife Refuge
2145 Key Wallace Drive
Near Cambridge (fws.gov/refuge/blackwater)
OK, it's true, this tranquil oasis off the beaten path — which seems to inhabit a universe of its own — is located more than 20 miles east of the Easton-Oxford area. In fact, it's even a little past the town of Cambridge. But no trip to the Eastern Shore is truly complete without a visit to this refuge, which was created in 1933 as a migratory bird sanctuary along the Atlantic Flyway. Bird watchers and ornithology enthusiasts will be in their element here as the tidal marshes, shallow water habitats and forestry make this what's known as an IBA, or "Important Bird Area" (yes, that's an official designation). A slow drive along the twisting, one-way loop offers ample opportunities for viewings of American bald eagles, owls, ospreys, swans, snow geese, herons, egrets, ducks and other fine-feathered friends. Also, don't miss the trails and observation decks along Wildlife Drive. Nature at its most spectacular, splendid and scenic.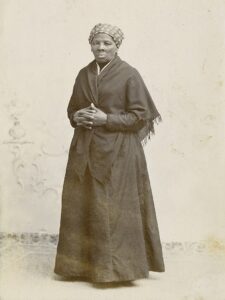 Dorchester County native Harriet Tubman
Oh, one more thing: check out the home site of famed abolitionist and Underground Railroad "conductor" Harriet Tubman, which is located on land added last year to Blackwater (friendsofblackwater.org/tubman.html). Archaeologists believe that Tubman's father, Ben Ross, lived in a cabin there on the 2,600-acre tract of land known as Peter's Neck.
The refuge itself is across from the Harriet Tubman Underground Railroad Visitor Center (4068 Golden Hill Rd. in Church Creek), which offers exhibits and an interpretive video about Tubman's work as a "freedom fighter, liberator, leader and humanitarian."
The center also features an information desk, legacy garden, picnic pavilion and gift shop. (nps.gov/hatu/planyourvisit/index.htm)
You May Also Like Barcelona gets World's First Michelin-Starred Kosher Restaurant amid Push to Draw Jewish Tourists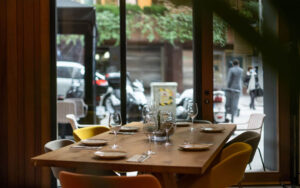 The only Michelin-starred kosher restaurant in the world, Xerta pursued kosher certification largely to attract Barcelona's rising numbers of Jewish visitors.
The Travel Issue 2022: Peak Season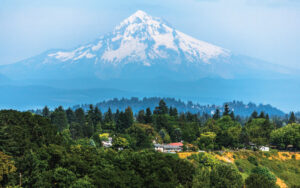 Jmore's 2022 "Travel Issue" brims with destinations near and far.
New York's Hudson Valley Features a Dazzling Array of Shops, Galleries and Landscapes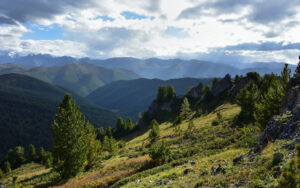 Only a few hours from the Baltimore area, New York's Hudson Valley region offers some of the most breathtaking scenery on the planet.
A Passion for Portland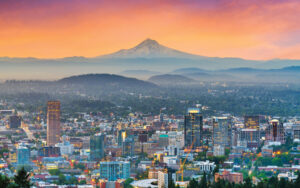 It's been two years since Carol Sorgen moved from Baltimore to Portland, Ore. She shares her suggestions of must-sees if you're ever headed out this way.
The post A Daytrip or Weekend Getaway to the Easton-Oxford Area is Well Worth Your While appeared first on marylanddigest.com.