This article was provided by Window Nation.
Times are changing and for most homeowners, the way we use our homes has changed, too. The advent of remote work, virtual school and the cost of owning a house or dwelling has impacted how much time we spend in our homes.
There are also ecological and green home improvements that not only improve your living space but help with environmental responsibility.
As a result, the home improvement landscape is changing, too. Homeowners are looking for more functional spaces, ways to reduce energy consumption and aesthetic improvements to enjoy the homes they have now while adding value for the future.
Not all home improvement projects are created equally. Understanding how different home improvement projects can add to the value of your home is a crucial factor to consider. With rising housing prices and increasing costs to own and run a home, getting the most bang for your home improvement buck has never been more important.
The good news is, there is data that provides homeowners with a quantifiable way to assess if a specific project will be worth the cost and effort. Resources like Remodeling Magazine's 2021 Cost vs. Value Report are a great guide for homeowners not sure where to start.
Going a step further, here are three of the top home improvement projects for return on investment.
1. Window Replacement – EXPECTED ROI: 68.6%
Window replacement is always in the top 10 to yield higher returns on your investment. But there are short-term benefits that homeowners should consider.
• Improve Energy Efficiency: Replacement windows can provide an energy efficiency boost to help lower heating and cooling bills. Today's vinyl window technology offers superior options for blocking out harmful UV rays, shielding heat and locking in cool air.
• Safety: Newer window technology provides for better locking systems. Double and triple-paned reinforced glass makes thieves think twice before attempting to break a window for entry.
• Reduce Noise Pollution: Improvements to soundproofing with new windows could be a big game-changer for homeowners.
• Add Custom Style: More options for colors and exciting style options allow for a custom look.
2. Bathroom Remodel – EXPECTED ROI: 53% – 60%
Whether you want to update your vanity or customize your bathtub, minor bathroom upgrades can make a major impact on a more updated look, while also adding to the resale value of your home.
Bathrooms are one of the most frequently used rooms in the home, and trends favor luxury and a home spa feel. They are also a key selling feature.
• Boost Resale Value: Many real estate agents agree that bathroom renovations are a worthwhile investment. According to a recent National Association of Realtors® survey, 33% of agents recommend that sellers renovate a bathroom before putting their home on the market.
There are also huge savings to be had with a bathroom remodel that can pay off in the short term by reducing water use.
• Save on Your Water Bill: Leaky faucets can cost homeowners big-time. New fixtures and WaterSense-certified faucets can make a difference in water waste through leaks and just running your faucet. The biggest water guzzler is the toilet. Homeowners can make a big dent in their water bills by reducing how much water is wasted per flush with a low-flow toilet. Homeowners can save up to $230 dollars a year on average.
3. Basement Remodel EXPECTED ROI: 90.1%
Creating functional spaces is a big focus in today's climate. Homeowners need options for office space, playrooms, home gyms and, well, just space to get away from the rest of the household.
According to the National Association of the Remodeling Industry (NARI), converting a basement into a living space is one of homeowners' top 10 remodeling projects. A basement conversion is ideal and offers unlimited options to homeowners who need to add more functional spaces to their homes. And, while updating the deck or patio can help achieve some of that needed extra space, your basement can be used year-round.
Lastly, rising construction costs have made basements a less than common trend in newer construction. Which means having a finished basement will allow you to maximize the resale value of your home.
Consider the value you get today and tomorrow when considering your next home improvement project.
Key Takeaways:
• Look for ways to reduce energy consumption to help boost savings right away
• Consider projects that add extra value beyond only increasing home resale
• Invest in a project your family can start enjoying now
If you are unsure about which home improvement project to begin, Window Nation can help. To learn more about how you can save on energy bills, increase your home value, and raise your home's ROI with window and door replacement, call Window Nation at (877) 659-4491, contact Window Nation online, or schedule a no-obligation virtual consultation today.
You May Also Like Baltimore's Business & Professional Leaders: Harley and Aaron Magden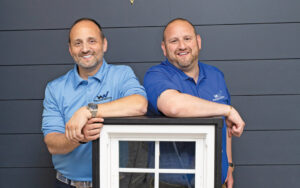 After growing up learning the windows, siding and doors business from their dad, Harley and Aaron Magden jumped at the chance to make their own mark on the industry. Fifteen years later, Window Nation has become the country's fifth largest home remodeling business.
Why Better Windows are the Key to Going Green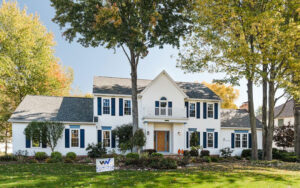 Nearly 90 percent of people want to live a more sustainable lifestyle. Properly-installed windows can help. The folks from Window Nation address some key factors
A More Valuable Home, Inside and Out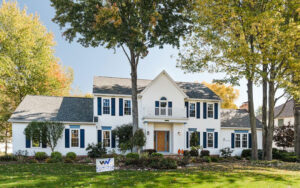 Home sales are surging, and owners can get a leg up — and a better sale — by boosting their property's curb appeal. The pros at Window Nation offer some tips.
The Home and Garden Issue: Monkton Magnificence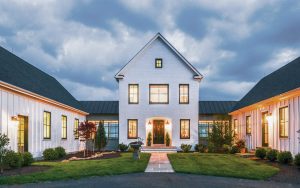 Baltimore County couple Fred and Jessie Sheckells built their dream house on a family farm with the help of architect Marta Hansen.
The post Increasing Your Home's Value: Three Home Improvement Projects that Pay You Back appeared first on marylanddigest.com.