One of the most enjoyable aspects of gardening is strolling along the aisles of a nursery or garden center. The colors and scents of new plants offer a feast for the senses.
But however tempted you are to purchase vegetables, annuals, perennials, shrubs and trees on display, it is best not to act impulsively. A well-thought-out planting guide will reward you in the long-term.
The gardener's first thoughts should focus on the plant's light requirements. Before purchasing, know how much sunlight the plant requires and be sure that your property or location can provide it.
Ask yourself, does it need full or partial sun, shade or partial shade? Next, consider whether the plant will be grown in a container, traditional or raised bed.
Also, consider moisture and soil requirements, the plant's eventual width and height, its time of flowering, color and disease profile, and its resistance to deer and insects.
Once you've selected plants that are likely to thrive in your setting, you'll want to draw a landscaping plan. Use 8½-by-11″ chart paper and draw all hardscapes — your house, outbuildings, driveways, trees, fences, walls and shrub borders — to scale. Make sure to indicate the east-west orientation on the plan.
Then, add plant beds to the drawing. If this sounds intimidating, check out this information on landscaping design from extension.umd.edu/resource/landscape-planning. If money isn't an issue, you also may choose to hire a landscape design firm to help out.
While gardeners can't control the weather, we can control soil conditions. Containers with purchased potting soil do not need a soil test; however, in traditional and raised beds, soil tests are well worth the effort.
The soil test determines acidity (pH), the macronutrients: phosphorus, potassium, calcium and magnesium, and the percentage of organic matter. The soil test will report the quantities needed to bring the soil up to specification. It is recommended that nutrients and amendments are added to the soil before planting. Perennial and shrub beds require a soil test every five years, while a vegetable garden should be tested every three years.
Even if containers are to be used, singularly or in groupings, placement should be planned in terms of light requirements and for ease of watering. Pots are to be watered daily and if placed on a concrete patio or along a driveway where temperatures are appreciably higher, watering twice a day is in order.
It is paramount to maintain a gardening journal. The journal will provide a year-to-year history of your garden. It should contain results of any soil tests that were performed, diagrams of the flowerbeds and information about what plants were grown.
Other information should include where plants were purchased; when they were planted; growth height and width; and how plants were affected by insects and animals, disease and powdered mildew. Your journal also should include any ideas for next year's garden.
Rebecca Brown began her career as a horticulturalist more than 25 years ago and studied at the New York Botanical Gardens. She has been a University of Maryland, Baltimore County (UMBC) master gardener for eight years and is a backyard beekeeper.
Norman Cohen is a retired chemist. He has been gardening for 39 years and has been a UMBC master gardener for 13 years. Cohen also provides gardening education to the public at local farmers markets.
You May Also Like For Late Bloomers: Five Spring Gardening Tips for the Newbie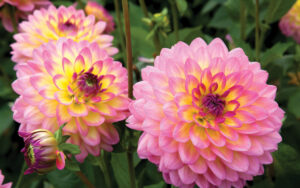 Rebecca Brown and Norman Cohen share the dirt (pun intended) on how to best sow vegetable and flower seeds and transplant seedlings.
How to Clean Vinyl Window Frames This Spring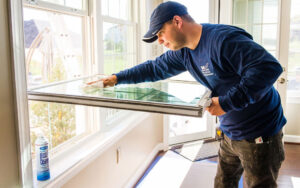 The folks from Window Nation share their best tips for how to clean vinyl window frames and keep them looking fresh this spring.
Maryland Launches Tax Year 2022 Energy Storage Income Tax Credit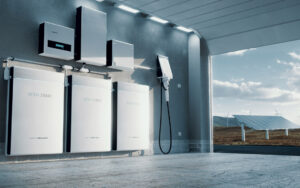 The Maryland Energy Administration (MEA) has opened the application period for the Tax Year 2022 Maryland Energy Storage Income Tax Credit Program. This program is designed to encourage the deployment of energy storage systems in Maryland.
Increasing Your Home's Value: Three Home Improvement Projects that Pay You Back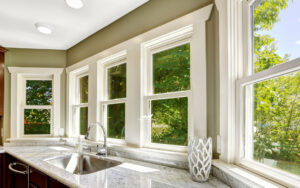 Times are changing and for most homeowners, the way we use our homes has changed, too, but not all home improvement projects are created equally. The folks at Window Nation break down three of the top home improvement projects for return on investment.
The post Gardening Tips: Seeds of Preparation appeared first on marylanddigest.com.