This article was provided by Window Nation.
Vinyl windows are low maintenance, and now that spring is here, anything on the exterior of your home should probably be on your list of things that need a deep clean.
A combination of melting slush, spring rains, and the grime of the changing seasons can leave your windows streaked with dirt and crud. The good news is, replacement windows made with vinyl are easy to maintain and clean. Keep your windows squeaky clean and looking their best, with minimum elbow grease required.
Here are our best tips for how to clean vinyl window frames and keep them looking fresh this spring.
Vinyl Window Cleaning Tips for the Exterior
Cleaning the outside of vinyl window frames is sure to add curb appeal and impress the early-morning joggers in your neighborhood. Create a simple cleaning solution by mixing 1-1/2 cups of white vinegar with one gallon of warm water, or mix a teaspoon of mild soap in a gallon of warm water.
Start by rinsing the outside of the windows with water to dislodge any dirt and debris that has built-up sitting around the edges.
Once you rinse off the windows, apply the cleaning solution to the glass and frames. Use can use a sponge or a lint-free cloth to clean your vinyl windows — but, because they are scratch-resistant, you can use an old t-shirt if you prefer.
If you're using a soapy solution, rinse the windows again to prevent soap scum from drying on them, then use a lint-free cloth to dry the windows. If you've chosen the vinegar solution, dry the windows with a cloth to enjoy fresh-looking windows that will make your house look brand new again.
How to Clean the Inside of Vinyl Windows
Cleaning the inside of your vinyl window frames is even simpler. Here as well, you'll want to remove all dirt and debris from the frame, tracks, and screen before you deep clean those windows.
Your vacuum comes in handy to dislodge soil, dirt from the window tracks.
When it comes to cleaning vinyl window tracks, cleaning wipes work well for getting into the corners. Run wipes up and down along the tracks to pick up dust and dirt. You'll know you're done when you can swipe along with the window and your wipe stays the same color.
You may use the same cleaning solution to clean the inside of the window as the exterior — and you won't have to go outside to do it. Cleaning vinyl window frames inside your home is straightforward. Simply apply your soap or vinegar solution to the window frame, working from the top down. This way, you won't accidentally drip on areas you've already cleaned.
Putting in a little bit of elbow grease can help you remove dirt and debris from the window without damaging the frames. If you encounter a stubborn stain, scrub the area with a soft-bristled cleaning brush.
Some homeowners like to use a squeegee to remove the cleaning solution without leaving streaks on the window. However, your lint-free cloth will also work to clean and dry the interior of the window frame. Note: avoid using paper towels to clean the window since they will leave lint particles on your glass.
If you have sun exposure, you may notice the window cleaner starts to dry before you've finished the job. Another of our top window cleaning tips is to work on an overcast day when you won't be fighting the sun.
If your windows look cloudy or dirty even after you have cleaned them, it may be time to replace your vinyl windows. Grab a cup of coffee, sit back, and check out high-quality vinyl windows from Window Nation. For a free estimate on your replacement windows, call Window Nation at (877) 659-4491 or contact Window Nation online.
You May Also Like Increasing Your Home's Value: Three Home Improvement Projects that Pay You Back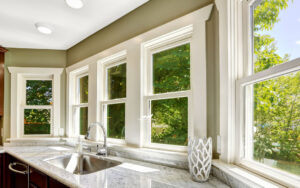 Times are changing and for most homeowners, the way we use our homes has changed, too, but not all home improvement projects are created equally. The folks at Window Nation break down three of the top home improvement projects for return on investment.
Why Better Windows are the Key to Going Green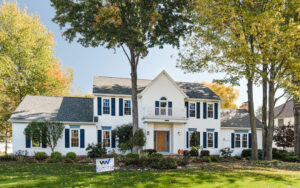 Nearly 90 percent of people want to live a more sustainable lifestyle. Properly-installed windows can help. The folks from Window Nation address some key factors
A More Valuable Home, Inside and Out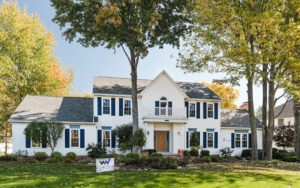 Home sales are surging, and owners can get a leg up — and a better sale — by boosting their property's curb appeal. The pros at Window Nation offer some tips.
Entrepreneur Series with Window Nation's Aaron Magden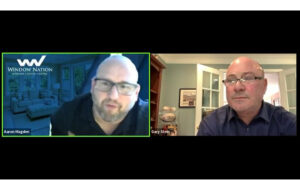 Gary Stein talks with Aaron Magden, President and Co-founder of Window Nation, about what prompted him and his brother Harley to pack up and move their families from Cleveland to Baltimore to start one of the nation's most successful home remodeling companies.
The post How to Clean Vinyl Window Frames This Spring appeared first on marylanddigest.com.