Think shade and gardening don't mix? Think again!
Whether you want to spruce up a shady backyard, bring life to a woodland path or add potted plants to a porch, a well-thought-out design and carefully selected plants can create an exciting and unique landscape that blooms from March to October.
Getting Started
A garden journal is key to tracking success and identifying areas that need extra TLC. Keep a record of the names and types of plants; where and when they were purchased; whether they are native or non-native; their dimensions in height and width; and their flower color.
Don't forget to make notes on your progress and suggestions for next season!
Select Your Flowers
You'll be surprised by the wide variety of plants that can thrive in all types of filtered light, deep shade or even wetlands. Annuals are a great choice for shady areas. They add color and bloom all summer.
Choose from varieties including New Guinea impatiens, Coleus, Impatiens, Caladium and Begonias. Perennials also do well in shady areas.
Choices include: native plants Alumroot (Heuchera americana); Wild Ginger, Asarum canadense; Christmas Fern (Polystichum acrostichoides). Design and plant your perennials in groupings. Create visual interest by selecting colors and textures that will return to your garden year after year.
Hostas, a non-native plant, can be planted in part shade to full shade. But take care to ensure they are protected by a wooden fence at least six feet tall. Otherwise, deer will enjoy a smorgasbord!
Native plants that are deer resistant include Foam Flower (Tiarella cordifolia), which has a white flower; Jack-in-the Pulpit (Arisaema tripylum), which has red berry clusters; Hoary Mountain Mint (Pycanthemum incanum), which has white flowers; and Purple Trillium (Trillium erectum), which has purple flowers.
Select Your Shrubs
A wide variety of shrubs will pack your shady spots with color, texture and height. Deer-resistant shrubs include Dog-hobble (Leucothoe axillaris), which is not native to the Piedmont plain and has inconspicuous white flowers; Beautyberry (Calicarpa Americana), which has lavender berries; Pieris japonica and Oregon Grape, (Mahonia aquifolium).
Other native selections (not deer-resistant) include Wild Hydrangea (Hydrangea aborescens); Sweet Pepperbush (Clethra alnifolia) and Rhododendron. Make sure to apply deer repellent regularly. Non-native, non- invasive, deer resistant choices include Beautybush (Callicarpa japonica) and Skimmia (Skimmia japonica).
Select Your Ground Covers
Take advantage of these low growing plants to crowd out weeds and make your garden easier to maintain.-Deer resistant Sweetbox (Sarcococca hookeriana) are native to the Himalayas. They are evergreen with white aromatic flowers that bloom in early March. Sweet box will colonize, but they are not overly aggressive.
Non-native, deer resistant Allegheny Pachysandra (Pachysandra procumbens) are another good choice. Native from West Virginia to Florida, they are evergreen with white flowers in March and form colonies at a slow rate.
Plant on Your Patio or Deck
Use planters that will match the height and width of the flowers you select. Fill the pots with bagged potting soil which contains fertilizer and other amendments. Potting soil can be used next season as well.
Add a Garden Path
One way to create character in a shady backyard is to create a path that leads to your own peaceful garden retreat. A walkway can be designed with mulch or pavers and flanked with stunning foliage and flowering plants.
Plant in Shaded or Dappled Wooded Areas
Planting under mature trees can be quite difficult due to their complex root structure. To do this successfully, be sure to outline the planting site by using a hose or drawing a line with lime.
Kill vegetation on the site by laying cardboard over the area for two to three weeks. Prepare the soil by adding a six-inch layer of "Leaf Gro Soil Conditioner." After planting the bed, finish with mulch and large pine bark chips.
Rebecca Brown began her career as a horticulturalist more than 25 years ago and studied at the New York Botanical Gardens. She has been a University of Maryland, Baltimore County master gardener for eight years and is a backyard beekeeper.
Norman Cohen is a retired chemist. He has been gardening for 38 years and has been a University of Maryland, Baltimore County master gardener for 10 years. Cohen also provides gardening education to the public at local farmers markets.
You May Also Like Gardening Tips: Seeds of Preparation
Garden planning is always a worthwhile endeavor, according to Rebecca Brown and Norman Cohen, and they suggest gardeners maintain a gardening journal.
For Late Bloomers: Five Spring Gardening Tips for the Newbie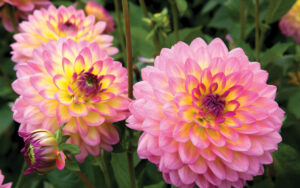 Rebecca Brown and Norman Cohen share the dirt (pun intended) on how to best sow vegetable and flower seeds and transplant seedlings.
How to Clean Vinyl Window Frames This Spring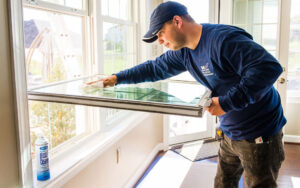 The folks from Window Nation share their best tips for how to clean vinyl window frames and keep them looking fresh this spring.
Maryland Launches Tax Year 2022 Energy Storage Income Tax Credit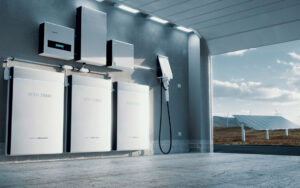 The Maryland Energy Administration (MEA) has opened the application period for the Tax Year 2022 Maryland Energy Storage Income Tax Credit Program. This program is designed to encourage the deployment of energy storage systems in Maryland.
The post Gardening Tips: Made in the Shade appeared first on marylanddigest.com.