Two sisters died in a fire Aug. 3 while sleeping in their family's summer rental home in Southampton, New York. Potomac residents Jillian Rose and Lindsay Eliza Wiener, 21 and 19, were with their family when the house caught fire shortly before 4 a.m.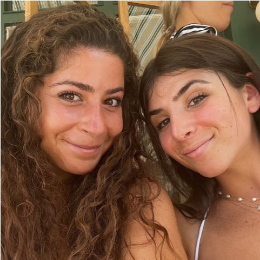 Jillian and Lindsay Wiener (Facebook)
Five different volunteer fire departments responded to the blaze. Police and the fire marshal and arson squad all responded to investigate.
A cause for the fire has not yet been released by investigators.
Also in the house at the time was their father Lewis, mother Alisa, and 23-year-old brother Zachary, who were able to escape the house without life-threatening injuries.
"The father awakened to the sound of glass breaking and alerted the family to get out. The father and wife escaped the home," said Lt. Susan C. Ralph of the Southampton Town Police, according to the East Hampton Star.
Jillian and Lindsay, who were sleeping on the second floor, were found by firefighters inside the home, and pronounced dead at the hospital.
Lewis Wiener, 60, tried unsuccessfully to re-enter the home after realizing that Jillian and Lindsay had not escaped, according to Lt. Ralph and various media reports.
"The world has lost two beautiful lights today, and we are heartbroken," read a statement from Washington Hebrew Congregation, of which Lewis Wiener, a prominent attorney, was recently installed as president. "Through their leadership and service, acts of kindness, and friendship, the Wiener family has touched so many lives at Washington Hebrew. Please know that our clergy are here if you need compassionate support and guidance as you process this tragic loss. …
"Please join us in prayer that God will bless Lew, Alisa and Zach with r'fuah sh'leimah — peace, comfort, and healing. Zichronot livracha, may the memories of Jillian and Lindsay be for a blessing."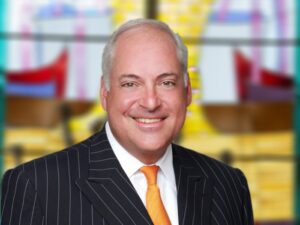 Lewis Wiener (Washington Hebrew Congregation)
Lindsay Wiener was about to start her sophomore year at Tulane University, while Jillian Wiener was a rising senior at the University of Michigan. Both were graduates of the Holton-Arms School, an all-girls private school in Bethesda.
"As much of the Holton community can attest, the sisters were warm, engaged members of the Holton community who positively impacted both their classes and the larger school community," wrote Susanna A. Jones, Holton-Arms' head of school, in a letter to the school community.
In a remembrance on the website of Sagel Bloomfield Danzansky Goldberg Funeral Care in Rockville, Jillian was described as "soulful and loved adventure. She was a yoga instructor, played ice hockey fearlessly, adored her camping days and friends at Camp Seneca Lake, and she loved her ChiO sisters at Michigan. She was an aspiring environmentalist and had just come home from a semester in Turks and Caicos studying ocean conservation and environmental policy.
"Lindsay … was eager to study marketing and Jewish Studies. Her light-hearted nature and love of life endeared her to many. Her favorite times were spent with friends. She loved her camping days and friends at CSL, and her Kappa sisters. She loved baking with her sister and her mom. Together the girls were playful, always laughing at their own antics, always loving their family and friends, and their Berners, Thor and Millie.
"These quintessential young women represented the best qualities any parent would hope in their children. Filled with goodness, generosity and love, their futures were bright as they navigated their paths with grace and hard work, taking on the world each in their own way. They will be profoundly missed by loving relatives and friends. The world will never be the same without Jillian and Lindsay."
Besides their parents and brother, Jillian and Lindsay are survived by their grandparents, Joan Wiener, Barbara and Jerome Lichtman, as well as by several aunts, uncles and cousins.
The funeral service for Jillian and Lindsay Wiener was held Monday, Aug. 8, at Washington Hebrew Congregation, 3935 Macomb St. in D.C.
Contributions in Jillian Wiener's memory may be sent to Coral Gardeners, while donations in Lindsay Wiener's memory to Tulane University, in the name of the Lindsay Wiener Memorial Fund.
You May Also Like Hundreds Gather at Niagara Falls to Celebrate Return of Canadian Jewish Institution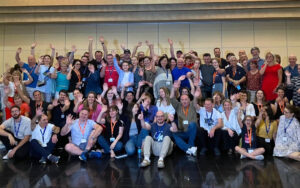 Jews from the former Soviet Union who now live in Canada came together at Niagara Falls earlier this summer for Limmud FSU Canada's first in-person, full-fledged conference since before the pandemic.
Local Teen Athletes Return from JCC Maccabi Games in San Diego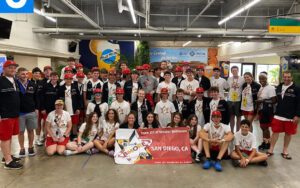 From July 31 to Aug. 5, local teen athletes competed in the 2022 JCC Maccabi Games in San Diego.
Baltimore's Business & Professional Leaders: Brett Cohen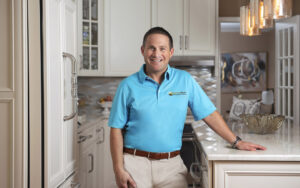 "Kitchens are the heart of the home," says Brett Cohen, CEO of Kitchen Saver. "Our vision is to make beautiful spaces for people to gather."
Back to the Future?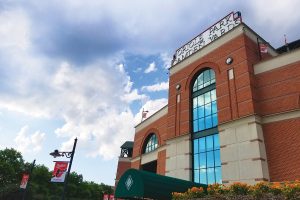 Michael Olesker wonders if there could be a return of 'The Oriole Way.'
The post Two Maryland Sisters Die in House Blaze in New York's Hamptons appeared first on marylanddigest.com.