Across a dozen years of her childhood, little Nancy D'Alesandro's daddy, Tommy D'Alesandro Jr., was mayor of Baltimore. In her early 20s, her brother, Tommy, had the job.
It's the family business.
Across the last several decades, it's been Nancy D'Alesandro Pelosi who broadened the legacy. As speaker of the House, she became the highest-ranking female politician in American history.
Now there's reporting that the family business might get extended.
As Pelosi, 82, watches the polls, she flirts with her future. Four years ago, she indicated she'd be ready to retire after 2022. But earlier this year, she announced she was running for another two-year term.
But Pelosi's final decision could hinge on this fall's elections. If Republicans take control of the House, she's no longer speaker. If the power's gone, what's the point in sticking around?
Waiting in the wings, the New York Times reports, is another family member, Pelosi's daughter, Christine Pelosi. She's a party activist and Democratic National Committee executive committee member. She's former chair of the women's caucus of California Democratic Party.
Also, she's her mother's shadow at countless political appearances.
In its weekend story on the daughter's possible run for Pelosi's potentially vacated congressional seat from San Francisco, the New York Times Shane Goldmacher wrote:
"Wrapped up in the elder Ms. Pelosi's decision and its timing are intertwined questions of power, legacy and dynasty, and how fully a barrier-breaking, notoriously competitive public figure can stage-manage her exit. Would-be candidates, labor leaders, political strategists, donors and activists are already busily plotting what what a race to succeed her would look like — albeit, almost entirely in secret, to avoid antagonizing Ms. Pelosi, who has made plain she wants to retire on her own terms.
"In San Francisco," Goldmacher wrote, "the Pelosi name remains beloved."
Events of the past week have kept the speaker's name in headlines. There was her China-defying trip to Taiwan. There was the House passage of sweeping measures on climate change and prescription drug prices.
"A glorious day for us," Nancy Pelosi said.
But she's not saying anything, for the moment, about her future — or her daughter's. She's waiting until this fall's elections. So is the daughter.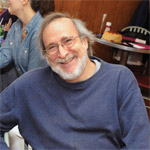 Michael Olesker's newest book, "Boogie: Life on A Merry-Go-Round," was recently published by Apprentice House. It's the life story of Baltimore legend Leonard "Boogie" Weinglass, an original "Diner" guy who grew up to create the Merry-Go-Round clothing chain and contribute millions to charity.
You May Also Like Celebrate Feeling Confused in your Career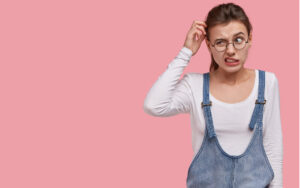 If you are at a point in your career where you feel perplexed, that might actually be a good thing, according to the Ignite Career Center of JCS.
Back to the Future?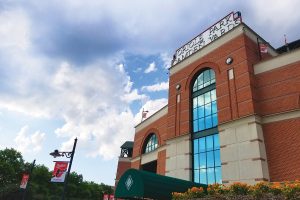 Michael Olesker wonders if there could be a return of 'The Oriole Way.'
Why We Mourn Jerusalem's Destruction on Tisha B'Av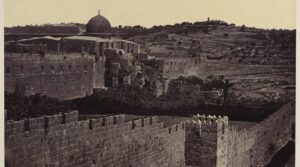 Jewish remembrance isn't only about recalling the past but also building the future, writes Rabbi Adina Lewittes. Tisha B'Av, the saddest day on the Jewish calendar, will be observed this weekend, Aug. 6-7.
An Arena By Any Other Name
As the venue currently known as the Baltimore Arena undergoes its $150 million facelift, Michael Olesker looks back on six decades of top-notch entertainment memories.
The post The Daughter Also Rises appeared first on marylanddigest.com.