Reisterstown resident Ella Galperin Zagranichny died on the night of Wednesday, July 27, after her 2019 Nissan Rogue plunged into Delight Quarry Lake, in the 600 block of Quarry View Court in Reisterstown. She was 71.
A Zodiac rescue boat, dive unit and specialized tactical rescue team were dispatched to the quarry, as well as crews from the Franklin Fire Station.
Zagranichny, who was driving alone, was pronounced dead at the scene at 9:56 p.m. by medical personnel, authorities reported.
Family members believe that Zagranichny may have suffered a medical episode prior to driving her vehicle into the quarry.
"She was coming from the pool, which is around the corner," her son, Vlad Zagranichny, told WJZ-TV. "She was pulling into a parking space, which is right under my parents' balcony."
He noted that his grandmother died less than three months ago, and that his mother "was still in the process of grieving."
Investigators believe that Zagranichny was parking her SUV when it accelerated over a curb, plowed through a barrier and sped down an embankment into the quarry, eventually sinking to the bottom.
The accident occurred only a week after the body of a deceased person was discovered in Quarry Lake in Pikesville. On Thursday, July 21, police officers came to the 2900 block of Stone Cliff Drive at 12:30 p.m. after receiving reports about an unresponsive person, and found the body in the lake. No additional information about the victim has yet been released by authorities.
Zagranichny is survived by her husband, Rudy Zagranichny; her son, Vlad Zagranichny; and her grandchildren, Mark Zagranichny, and Isabelle Zagranichny. She was predeceased by her parents, Vladimir and Julia Galperin.
Services were held on Sunday July 31, at Sol Levinson's Chapel, at 8900 Reisterstown Rd. in Pikesville. Interment at Arlington Chizuk Amuno Cemetery, 4450 N. Rogers Avenue.
"Ella was a lovely, fun, beautiful woman and I enjoyed being with her every time I saw her," wrote Pikesville resident Sylvia Tulkoff on the Memorial Page of the website of Sol Levinson & Bros. funeral home. "She was so vibrant. It is hard to believe she is gone."
You May Also Like Local Teen Athletes Return from JCC Maccabi Games in San Diego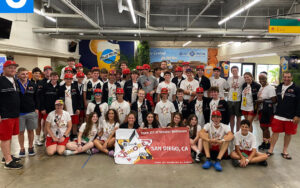 From July 31 to Aug. 5, local teen athletes competed in the 2022 JCC Maccabi Games in San Diego.
Two Maryland Sisters Die in House Blaze in New York's Hamptons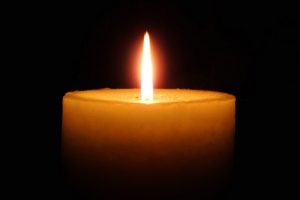 Jillian and Lindsay Wiener, 21 and 19, were college students who previously attended the Holton-Arms School in Bethesda.
NBA Star Enes Kanter Freedom Hosts Interfaith Basketball Clinic featuring Tamir Goodman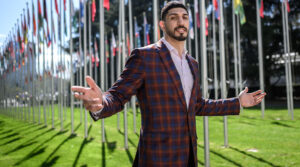 The clinic in Jerusalem was recently open to 40 Jewish, Muslim, Christian and Druze children ranging in age from 10 to 15.
J Camps Receives Grant to Increase Accessibility for Campers and Staff with Disabilities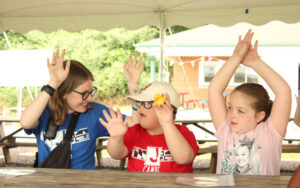 The JCC summer camp program plans to use its $300,000 award to create a zero-entry swimming pool and accessible bathhouse at the Owings Mills campus.
The post Reisterstown Resident Dies After Driving SUV into a Quarry appeared first on marylanddigest.com.