The following summertime recipe from local foodie and cookbook author Elite Jakob will satisfy your craving for something sweet.
Elite Jakob is a Reisterstown-based integrative health coach, food blogger and author of the self-published cookbook "I Live in my Kitchen, But You Don't Have To."
For more recipes from Elite Jakob, visit her website, Iliveinmykitchen.com and follow her on Instagram and TikTok @Iliveinmykitchen.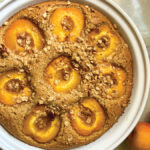 Print
Flourless Apricot Cake
Course Dessert Author Elite Jakob
Ingredients
4

apricots

halved

3

eggs

3

Tablespoons

olive oil

1

teaspoon

vanilla

1

cup

almond flour

1/3

cup

coconut sugar or regular sugar

1/4

teaspoon

baking powder

1/4

teaspoon

baking soda

Dash of sugar and cinnamon or 1/2 cup granola

(optional)
Instructions
Mix everything except the apricots together. Pour the mixture into a greased baking dish and place the apricot halves cut side up all around.

Optional: Sprinkle sugar and cinnamon for extra flavor. You can also sprinkle 1/2 cup granola on top before baking.

Bake at 350 for 30 minutes.
You May Also Like Recipe: Sweet 'n Spicy Cauliflower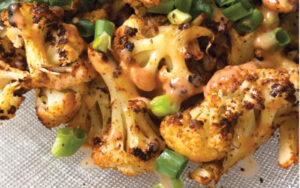 Not sure what to make with cauliflower? Give this sweet and spicy cauliflower recipe from Elite Jakob a try.
Recipe: Cowboy Caviar Salad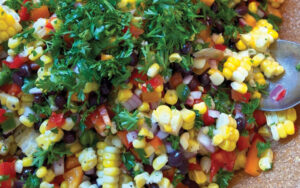 You can serve this cowboy caviar salad from Elite Jakob with grilled foods like chicken, fish or steak, but it's also great with a side of tortilla chips.
Recipe: Carrot Muffins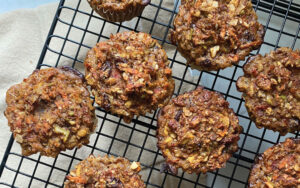 Local cookbook author and foodie Elite Jakob shares a recipe for easy and delicious carrot muffins, sure to be your new breakfast favorite.
My Bubbie's Absolutely Perfect Cheesecake Blintz Recipe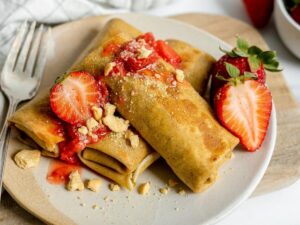 Although Shavuot — which will be observed June 4-6 — technically celebrates the wheat harvest, it is known as a holiday where our plates are bursting with dairy. Micah Siva shares his grandmother Eva's cheesecake blintz recipe.
The post Recipe: Flourless Apricot Cake appeared first on marylanddigest.com.