Itching to get some exercise, catch up with old friends and acquaintances, and help out our community's four-legged friends? The Greater Baltimore Chamber of Commerce has just the thing for you.
The chamber — formerly known as the Pikesville-Owings Mills Regional Chamber of Commerce — will host the "Pikesville Heads & Tails 5K & Doggie Dash" on Sunday morning, Sept. 18. This year's race will benefit the Baltimore Humane Society, the Reisterstown-headquartered animal shelter that offers a wide range of services for all stages of pet ownership and adoption.
The "Heads & Tails Pikesville 5K" will begin at 8 a.m., and the "Doggie Dash" component starts a half-hour later.
This year's new race location will be Garrison Forest School, 300 Garrison Forest Rd., where runners and walkers of all levels — as well as families and dogs — will enjoy a scenic course across the school's rolling, 110-acre campus in Owings Mills.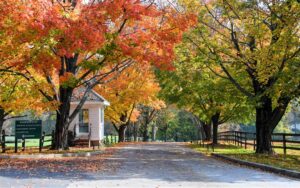 Garrison Forest School
The Greater Baltimore Chamber of Commerce is comprised of more than 300-member businesses committed to promoting commerce in Pikesville, Owings Mills and the Northwest Baltimore area. Over the past 21 years, runners and walkers participating in the Pikesville 5K have raised more than $1.5 million to support such local non-profits as There Goes My Hero, which helps cancer patients and their families, and the Ulman Cancer Fund for Young Adults.
"The Greater Baltimore Chamber is excited to partner with the Baltimore Humane Society and Garrison Forest School to bring this new race concept to the area," said Beth Rheingold, the chamber's president and CEO. "The partnership aligns with our mission to promote business success and to help communities thrive. We need feel-good community events more than ever. Raising awareness about the impact of BHS and fundraising for pet programs is a cause everyone can feel good about.
"Runners of all levels can participate with or without a dog, and families can have fun participating in the Doggie Dash or the Run/Walk," she said. "We will have a Vendor Village promoting local businesses and student entrepreneurs. There will be fun family activities and a Pug Mug Selfie Station for race selfies and 'puppy pix.' The tree-lined course that runs through GFS's beautiful campus is a great feature, and we believe the community is going to be head over tails in love with an event that brings people and pets together."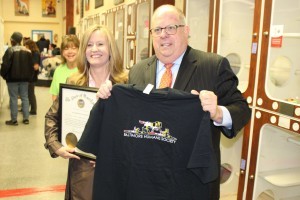 Baltimore Humane Society Executive Director Christine DeCorse is shown here with Gov. Larry Hogan in 2018 . (Provided photo)
Canines participating in this year's race must be dog-friendly and leashed at all times (no retractable leashes are permitted), and owners must pick up after pets. The race will adhere to all Baltimore County COVID guidelines in effect at the time of the event.
"We are thrilled to be partnering with the Greater Baltimore Chamber of Commerce on this wonderful family and dog-friendly event," said Christine DeCorse, Baltimore Humane Society's executive director. "The past few years have been incredibly challenging due to the pandemic, and we appreciate the opportunity to expand awareness of our organization in the community while encouraging healthy lifestyles and celebrating the human/animal bond. Proceeds from the event will directly impact the animals we care for and the services we are able to provide."
For information about the Heads & Tails Pikesville 5K and to register, visit greaterbaltimorechamber.org/pikesville-5k/.
You May Also Like Beth Israel Congregation Welcomes New Rabbi and Cantor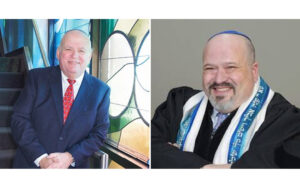 Rabbi Murray Ezring and Cantor Benjamin Matis come to the Owings Mills synagogue with decades of experience in Jewish pastoral life.
Northwest Baltimore Resident Aryeh Isaac Wolf, 25, Killed in D.C. Shooting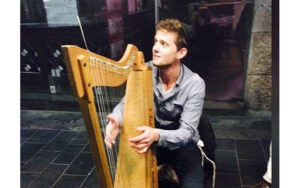 The father of a six-month-old infant was reportedly installing solar panels in homes at the time of his murder
Local Teen Athletes Return from JCC Maccabi Games in San Diego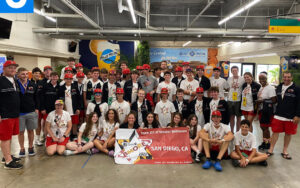 From July 31 to Aug. 5, local teen athletes competed in the 2022 JCC Maccabi Games in San Diego.
Two Maryland Sisters Die in House Blaze in New York's Hamptons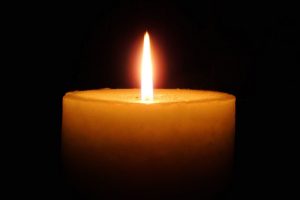 Jillian and Lindsay Wiener, 21 and 19, were college students who previously attended the Holton-Arms School in Bethesda.
The post Pikesville Heads & Tails 5K and Doggie Dash to be Held Sept. 18 at Garrison Forest School appeared first on marylanddigest.com.