Aryeh Isaac Wolf, a 25-year-old Northwest Baltimore resident and 2015 graduate of the Talmudical Academy of Baltimore, was fatally shot Aug. 10 while installing solar panels in homes in Southeast Washington, D.C., according to the Metropolitan Police Department.
At approximately 3:40 p.m., police were called to 5100 block of Call Place and found Wolf suffering from an apparent gunshot wound. D.C. Fire and Emergency Medical Services responded to the scene and transported him to an area hospital, where Wolf was pronounced dead.
According to WJLA-TV, witnesses said they heard five shots and saw Wolf lying on a sidewalk shortly after he was working on an electrical box. Witnesses said they believe the shooter was on foot and ran away after the attack.
The police said they do not know the motive for the homicide, and they have released a video of the suspect.
"The suspect walked up to him, fired multiple rounds and fled the location," said Capt. Kevin Kentish of the Metropolitan Police in D.C.
The son of a Elise Wolf, the general studies principal at Bais Yaakov School for Girls, Wolf was a former counselor at Camp Simcha, a New York camp for children with cancer and other blood disorders. On social media, the camp called him "a beloved former Camp Simcha counselor who we will always remember for his chesed [kindness] and dedication to helping others."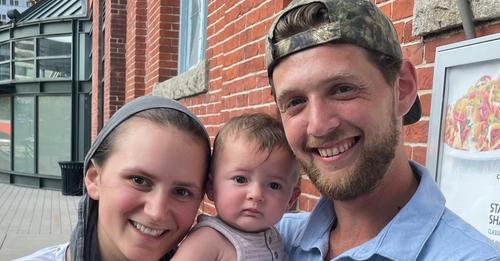 Aryeh Wolf is shown here with his wife, Mindy, and daughter, Zahava (GoFundMe)
Racheli Daniel, director of Chai Lifeline Mid-Atlantic in Pikesville, a children's health support network, told WBAL-TV, "Aryeh was a dedicated volunteer. He worked so hard, and he gave so much of himself to help children in the community and as a counselor at our camp for children with cancer.
"Aryeh Wolf was a star for the Mid-Atlantic Chai Lifeline office, and when we lose his optimism, and when we lose his selfless dedication and commitment to our kids, it's a huge loss, devastating."
A representative for the Wolf family said in a statement, "The entire Jewish community is grieving over this tragic event. Aryeh was known to be a loving family man who was well-liked throughout the community."
Wolf was also a former participant of JCNSL by Tripping Kosher, a slow-pitch softball league for men played on Sundays during the summer and fall at Reisterstown Regional Park.
"Aryeh exemplified everything our leagues are designed to be about," David Ziffer, the league's administrator, posted on social media. "He showed up every Sunday with a smile on his face, a commitment to his team, and an ability to connect with everyone on the field. If a teammate made a mistake or felt down, Aryeh was the first one to pick them up. He played with an infectious intensity without putting anyone down or getting into arguments. He was the kind of player that every captain was happy to draft on their team and every player was excited to have as a teammate. We are all truly pained by this tragedy and our hearts go out to his family."
D.C.'s Metropolitan Police Department is offering a reward of up to $25,000 for information leading to the arrest and conviction of the person or persons responsible for Wolf's murder Anyone with information about this case is asked to call the police at 202-727-9099. Anonymous information may be submitted to the department's TEXT TIP LINE by sending a text message to 50411.
Wolf is survived by his wife, Mindy Wolf (nee Aron); his six-month-old daughter, Zahava Wolf; his parents, Asher and Elise Wolf; and his siblings, Hadassah (Zaycharia) Blackstrin, Leah (Shimon) Deutsch, Shlomo (Adina) Wolf and Shmuel Wolf.
Services were held Aug. 11 at Sol Levinson's Chapel, 8900 Reisterstown Rd. in Pikesville. Interment at Chevra Ahavas Chesed in Randallstown.
"Aryeh, Mommy and I are heartbroken," Asher Wolf said in a halting voice at his son's funeral, which was livestreamed. "Your grandparents are heartbroken. In fact, all of the people who were privileged to know you are heartbroken."
The family will be in mourning at 6102 Park Heights Ave. Thursday, beginning 7:45 p.m. with Mincha Maariv, closing at 10 p.m., Friday Shachris at 7 a.m., and sitting from 9 a.m. to 12:30 p.m., then 2 to 5 p.m., Saturday night beginning at 9 p.m.
Sunday, Monday, Tuesday, and Wednesday Shachris will be held at 7 each morning, open from 9 a.m. to 12:30 p.m., then 2:30 to 6 p.m., and 7-10 p.m. with Mincha Maariv at 7:45 pm.
A GoFundMe page has been created to help the family of Aryeh Wolf. For information, visit gofundme.com/f/the-aryeh-wolf-family-relief-fund.
You May Also Like Local Holocaust Survivor, Cabinet Maker Israel Gruzin Dies at 93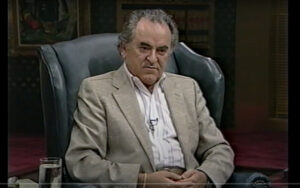 A native of Lithuania, Gruzin opened Gruzin Custom Cabinets in 1985.
Bruce R. Eicher, Longtime Beth El Organist, Dies at 90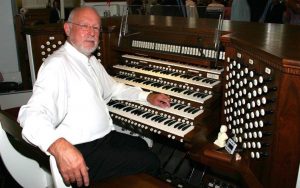 Bruce R. Eicher, the organist at Pikesville's Beth El Congregation for 56 years, passed away June 22 of congestive heart failure.
Former Del. Richard Rynd Dies at 90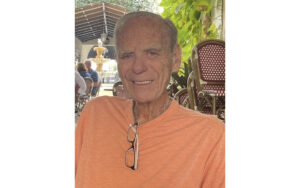 A Democrat, Rynd represented Baltimore County in the Maryland House of Delegates for 16 years.
Community Mourns the Passing of Veteran Caterer Leonard Schleider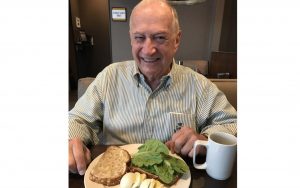 For decades, Schleider was a familiar face in kosher and non-kosher food service circles.
The post Northwest Baltimore Resident Aryeh Isaac Wolf, 25, Killed in D.C. Shooting appeared first on marylanddigest.com.