By Jacob Gurvis
NBA player Enes Kanter Freedom, a Turkish Muslim known for his off-court activism, was recently in Israel to host an interfaith basketball clinic.
The 11-year veteran ran the Enes Kanter Freedom Unity Basketball Camp at the Jerusalem YMCA through last Friday, Aug. 5. The clinic was open to 40 Jewish, Muslim, Christian and Druze children ranging in age from 10 to 15. It was a partnership between nonprofits Bnai Zion, Athletes for Israel and Together Vouch for Each Other US.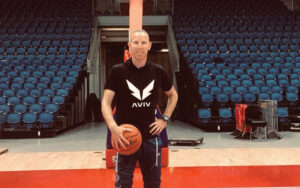 Tamir Goodman (Provided photo)
Baltimore native Tamir Goodman, a former Division I college basketball star dubbed the "Jewish Jordan" during his years at Pikesville's Talmudical Academy, was on hand as well. Now 40, Goodman lives in Jerusalem with his wife and five children.
"Two weeks ago 40 kids from very diverse backgrounds (Christian, Muslim, Jewish) arrived to camp as strangers. As camp is coming to an end, I can say they're leaving as FAMILY. Thank you," tweeted Goodman, who runs a summer overnight basketball camp in Jerusalem and earlier this month partnered with the Amar'e Stoudemire Peace Camp to host a group of young players from various religions and backgrounds in Jerusalem.
Kanter Freedom, 30, told the Jerusalem Post, "I believe that we can use sports to promote tolerance, respect and coexistence. By bringing children together on a basketball court, I know we can show them the importance of respecting people of all faiths while building camaraderie and developing relationships."
The Auburn University men's basketball team, which was in Israel for a 10-day "Birthright for College Basketball" trip, also participated in the clinic.
Kanter Freedom has played for five teams during his NBA career, and is currently a free agent. The 6-foot-10 center has been active as an advocate for human rights, especially in China and his home country of Turkey.
In 2019, Kanter Freedom hosted a similar basketball camp in Brooklyn, for Jewish and Muslim children. And this year, he helped shepherd a Holocaust education program at a Muslim school in Brooklyn.
"I'm going to educate our kids so they can have some empathy, they can have some sympathy, so they can put themselves in other people's shoes so they can understand them better," Kanter Freedom told the New York Jewish Week last month. "If you understand other religions or cultures, if you get to know them he better you're going to respect them and love them."
Jacob Gurvis is audience engagement editor for the JTA global Jewish news source.
You May Also Like Local Teen Athletes Return from JCC Maccabi Games in San Diego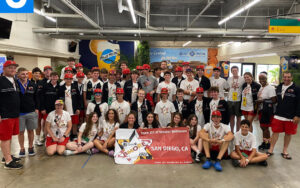 From July 31 to Aug. 5, local teen athletes competed in the 2022 JCC Maccabi Games in San Diego.
Back to the Future?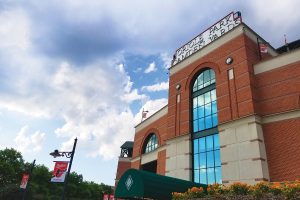 Michael Olesker wonders if there could be a return of 'The Oriole Way.'
Happy Birthday, 'Mr. Hoover'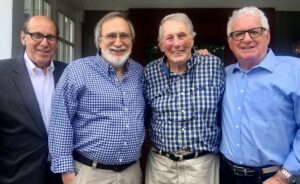 After all these years, Brooks Robinson — who turns 85 on May 18 — remains the iconic Baltimore Oriole, writes Michael Olesker.
Baltimorean Jodi Michelle Cutler's Book Adapted into Film Starring Judd Hirsch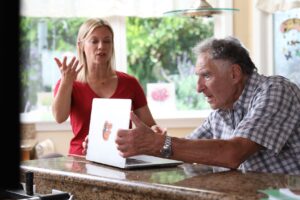 Jmore caught up with Baltimore native Jodi Michelle Cutler to talk about "Rally Caps," which she co-authored with her father, Stephen J. Cutler, her advocacy for the hearing loss community and how they're working with the Orioles to help spread the word.
The post NBA Star Enes Kanter Freedom Hosts Interfaith Basketball Clinic featuring Tamir Goodman appeared first on marylanddigest.com.