Years ago, I was walking with a buddy through the streets of midtown Manhattan when I noticed the Gothic spires of St. Patrick's Cathedral a couple of blocks away. I hadn't stepped inside that landmark since childhood but fondly remembered its bronze doors, ornate stonework and enormous stained-glass windows. It looked like a palace to me.
I asked my friend if he wanted to walk inside. "Nope," he said emphatically, noting that as a Jew he avoided crossing the thresholds of churches due to centuries of Christian persecution and proselytizing. He said the architectural flourishes of St. Patrick's, no matter how inspirational or jaw-dropping, would be lost on him.
To each his own. I understood where he was coming from. But I firmly believe learning about other faiths and visiting their houses of worship can enhance our own spiritual lives and commitment to Jewish beliefs. In fact, some of our own most intimate moments with the divine might occur while visiting someone else's spiritual dwelling and conducting interfaith exchanges.
Recently, I was among the hundreds of thousands who toured what's known as "the Washington Temple," aka the Church of Jesus Christ of Latter-day Saints in Kensington, Md.
You've no doubt spotted the Temple many times while driving on the Capital Beltway, and maybe even mused about how it resembles the Emerald City or Disneyland. Standing seven stories tall with its pristine white-and-gold spires floating above the suburban tree line, the Temple is always a memorable sight and useful geographic benchmark.
But for most folks, the white marble structure is an enigma since the Mormons — as we outsiders tend to call 'em — maintain a strict policy of keeping out all non-members. The last time the Temple opened to non-Mormons was shortly before its dedication in November of 1974. Since then, zilch.
But in honor of its extensive renovation, the Temple was opened this year to the public from late April to mid-June. It was a brief window of opportunity before the doors slammed shut again, and I wanted in.
Walking through the Temple's 52 acres of well-manicured grounds and past seemingly countless stunning gardens, a visitor felt like they entered a dreamlike state. That sense of unreality was fostered by the armies of ever-smiling, gracious guides posted throughout the campus to greet visitors and answer questions.
Before entering the Temple, guests were required to put on shoe covers to preserve the sanctity of the space. Throughout the self-guided tour, one couldn't help but be impressed with the Mormons' organizational skills and commitment to order and cleanliness.
The interiors of the rooms — designated for changing from everyday apparel to white garments, baptisms, religious instruction and weddings — shimmered with crystal chandeliers, bright white walls and gold trim, conveying a sense of purity and holiness.
Perhaps none more so than the "Celestial Room," considered by the faithful to be one of the most sacred places on Earth. The "Celestial Room" is strictly a sanctuary of contemplation and prayer. Guests were asked to remain silent at all times in this chamber, which according to a pamphlet "symbolizes heaven or being in God's presence." (Jokingly, I whispered to my wife in the hallway that having such a quiet space would be a challenge at most shuls.)
Don't get me wrong. Visiting the Temple didn't alleviate my discomfort with certain Mormon practices, such as missionizing or posthumously baptizing Holocaust victims and others. But it helped give me a glimpse into their world and re-emphasized my belief in the need for interfaith dialogue and exploration.
Just don't tell my buddy.
Sincerely,
Alan Feiler, Editor-in-Chief
You May Also Like Celebrate Feeling Confused in your Career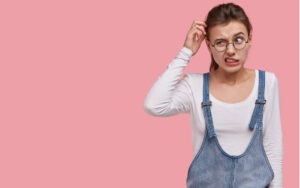 Confusion can feel uncomfortable and even scary. But if you are at a point in your career where you are feeling confused, that might actually be a good thing.
Back to the Future?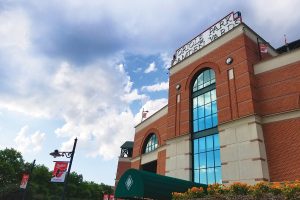 Michael Olesker wonders if there could be a return of 'The Oriole Way.'
Why We Mourn Jerusalem's Destruction on Tisha B'Av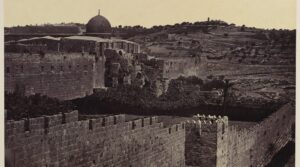 Jewish remembrance isn't only about recalling the past but also building the future, writes Rabbi Adina Lewittes. Tisha B'Av, the saddest day on the Jewish calendar, will be observed this weekend, Aug. 6-7.
An Arena By Any Other Name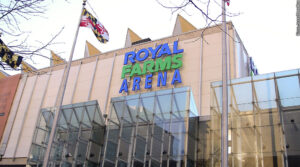 As the venue currently known as the Baltimore Arena undergoes its $150 million facelift, Michael Olesker looks back on six decades of top-notch entertainment memories.
The post My Time at 'The Temple' appeared first on marylanddigest.com.