We say goodbye today to Jerry Ceppos, a gentle soul who believed in the importance of America's daily newspapers even as those around him were insisting the whole business was over.
We lost Jerry over the weekend. He was 75. The obit in the San Jose Mercury News said the cause of death was sepsis, brought on by an infection. The obit also said he'd been editor of that newspaper and helped bring it into the era of digital media.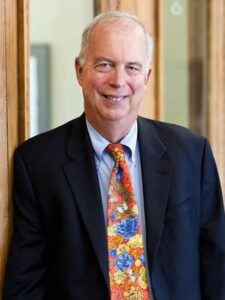 Jerry Ceppos (Facebook)
The digital part sounded a little jarring, since Jerry was part of that last generation to come of age when newspapers were still the big game in journalism, and nobody gave a thought to the computers that would one day change everything.
I met Jerry when he was a kid out of Silver Spring's Northwood High School. He was a self-described geek, a shy, quiet, self-effacing fellow. But he became editor of The Diamondback, the daily student newspaper at the University of Maryland, College Park.
He took over the paper as the treacherous late 1960s were arriving, and all the old rules of life in America — and in journalism — were being rewritten at a feverish pace.
In his gentle way, he helped take the paper into the real world, past its traditional stock coverage of Homecoming games and fraternity rituals into that fevered era marked by riots on college campuses, war in Vietnam, political assassinations, racial antagonisms, drugs and vast cultural upheaval.
I was writing sports for the paper. I wasn't mature enough, or informed enough, to take myself beyond writing about simple, safe, traditional ballgames, where the rules were set and unchanging. But Jerry would give me a little push here and there.
"Come on," he'd say. "I need you to look into a little something. You can do it." He had more confidence in me than I had in myself.
The Diamondback had some terrific talent in that frantic little era, people like Ira Allen and Annie Groer and others who brainstormed in the newsroom late into the night when other students were hitting the books (or the local bars). Ira later covered the White House for UPI. Annie wrote a feature column for the Washington Post.
Jerry advanced through the ranks at several different papers before landing in San Jose. He helped the Mercury News win a couple of Pulitzer Prizes. But he took special pride, as executive editor, in tripling the racial and ethnic diversity of the staff and creating new beats to cover minority communities previously overlooked.
Later, he was the top news officer of the Knight-Ridder chain, which was then the second largest publisher of newspapers in America.
When he retired from newspapering, he became dean of the journalism school at Louisiana State University.
An old Diamondback pal, Margie Solomon Barrie, and I phoned him there a few years back, when American newspapers were already in freefall.
"Don't tell me," I said, "that these college kids think they're gonna find newspaper jobs when they graduate?"
"No," Jerry said sadly. "They don't even know newspapers exist."
"Where do they think they're gonna work?" I said. "TV news?"
"No," he said, "they don't even watch TV news."
"Well, how do they think they're gonna make a living?" I asked.
"Blogging," he said. "They think they'll make a living blogging."
The newspaper game as we once knew it was about over. But Jerry Ceppos was there for its last hurrah, which lasted for several decades. And this gentle, modest man was a powerful presence.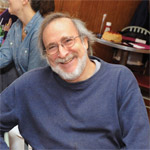 Michael Olesker's newest book, "Boogie: Life on A Merry-Go-Round," was recently published by Apprentice House. It's the life story of Baltimore legend Leonard "Boogie" Weinglass, an original "Diner" guy who grew up to create the Merry-Go-Round clothing chain and contribute millions to charity.
You May Also Like Celebrate Feeling Confused in your Career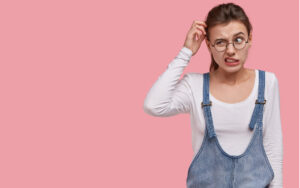 Confusion can feel uncomfortable and even scary. But if you are at a point in your career where you are feeling confused, that might actually be a good thing.
Back to the Future?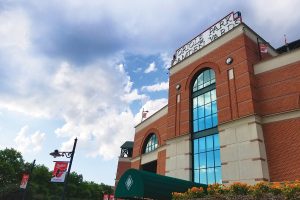 Michael Olesker wonders if there could be a return of 'The Oriole Way.'
Why We Mourn Jerusalem's Destruction on Tisha B'Av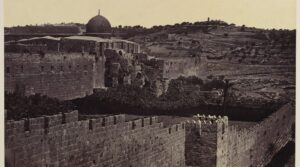 Jewish remembrance isn't only about recalling the past but also building the future, writes Rabbi Adina Lewittes. Tisha B'Av, the saddest day on the Jewish calendar, will be observed this weekend, Aug. 6-7.
An Arena By Any Other Name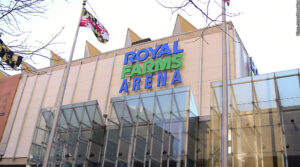 As the venue currently known as the Baltimore Arena undergoes its $150 million facelift, Michael Olesker looks back on six decades of top-notch entertainment memories.
The post Memories of One of the Last Newspapermen appeared first on marylanddigest.com.