After a two-year hiatus due to the pandemic, the Jewish Community Center of Greater Baltimore sent 44 teen athletes to compete in the 2022 JCC Maccabi Games in San Diego. Also in attendance at the games, which were held July 31 to Aug. 5, were seven coaches and one delegation head from the Baltimore area.
In total, more than 1,500 participants from around the world, ranging in age from 12 to 16, participated in the games, which featured such team sports as basketball, baseball, ice hockey, soccer, volleyball and flag football. Individual competitions included dance, golf, tennis, and swimming .
For four decades, the games have featured an Olympics-style opening and closing ceremonies, as well as a community service day.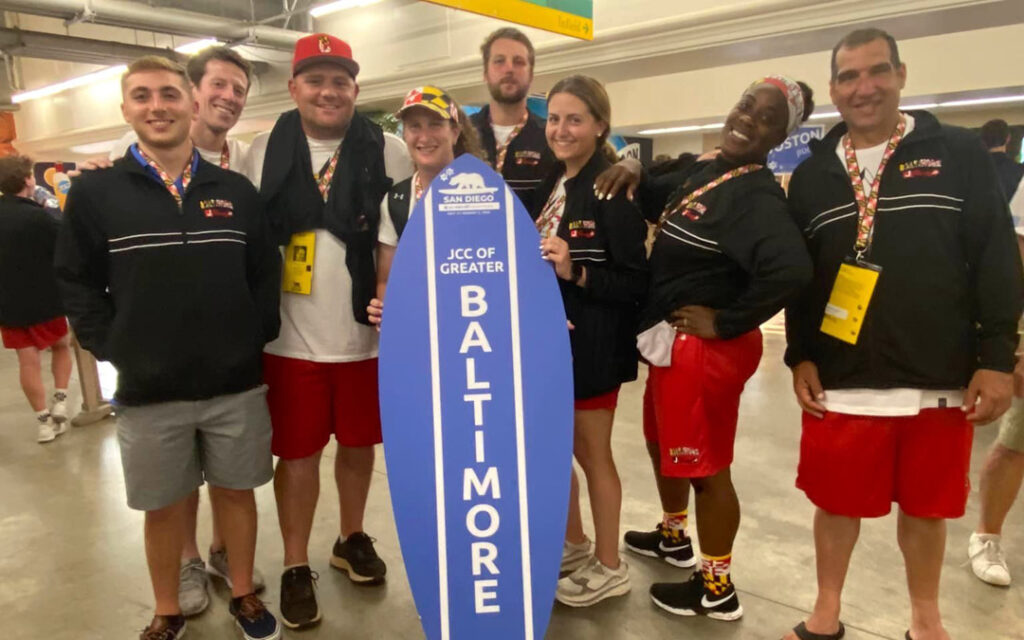 (Provided photo)
While no medals in sports were won by the Baltimore athletes, baseball team player Drew Schraeder was awarded a middot medal. The medal is presented to athletes who demonstrate the qualities of "good-heartedness, respectfulness, efforts to repair the world (tikkun olam), Jewish peoplehood, joy and pride."
Drew, who played in his first Maccabi games this year, described participating in the games as a transformative experience.
"During my experience at Maccabi, I figured that meeting new people was the real thing that was important to me," he said. "You're playing a sport for a medal, but at the same time you're in San Diego with hundreds of kids from everywhere around the United States. So building a relationship with people from outside your state and stepping outside my comfort zone meant a lot to me.
"Winning a Middot Award meant a ton to me," Drew said. "My advice for young athletes is to have fun but know when it's time be serious. Also, being a leader is probably the most important of anything. Coaches look for good athletes, but it your body language and your leadership that will separate you."
Among the other first-time local athletes at this year's games were Maayan Goldman (volleyball), Jenna Greenwald (basketball), Evan Rubenstein (basketball), Adam Arfa (basketball), Jackson Matz (baseball), Dylan Kodeck (baseball) and Asher Seeman (baseball).
In girls' volleyball at the games, the Baltimore team went 2-2 in round-robin play but lost in first-round playoffs. Girls' basketball also went 2-2 in round-robin play but lost in first-round playoffs.
Meanwhile, 14-and-under boys' basketball went 3-1 in round-robin play but lost in the first-round playoffs, and 14-and-under boys' baseball went 1-3 in round-robin play but lost in first-round playoffs.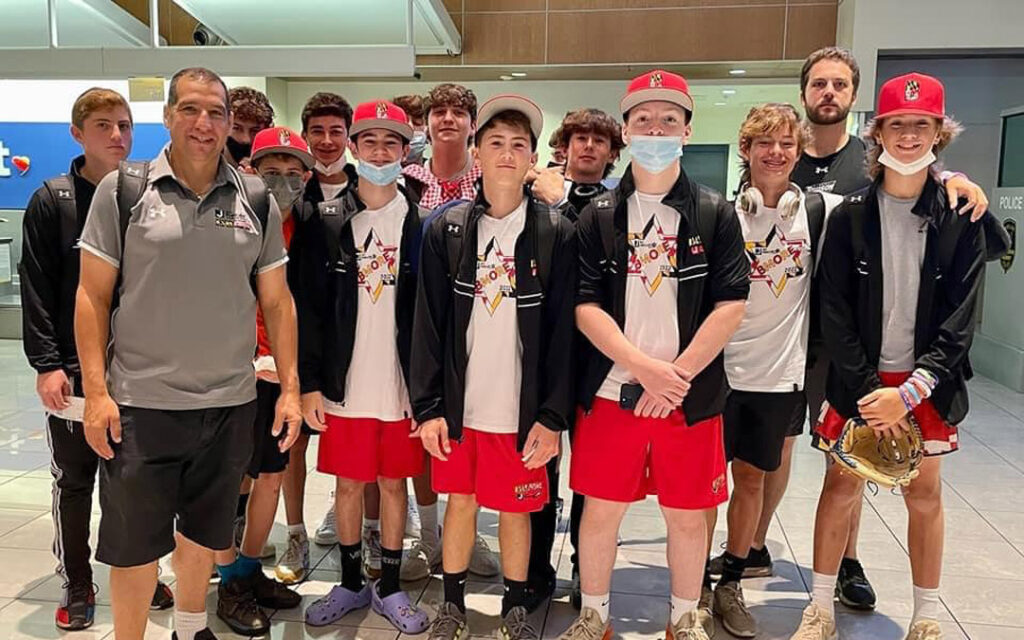 (Provided photo)
In addition, Baltimore's 16-and-under boys' baseball went 2-2 in round-robin play, won the first playoff game but lost the second game to Greater Washington (which ended up winning the gold medal). In boys' tennis, players fared well in round-robin play, with one player losing in the first round of playoffs and another player lost in the second round.
"JCC Maccabi was as incredible as always, this summer marking the 40th anniversary of the JCC Maccabi Games," said Rebecca Chinsky, the JCC's senior director of aquatics and recreation. "I was thrilled the games were back after a two-year COVID hiatus, which gave us locally an opportunity to jumpstart our program and bring in a fresh group of athletes.
"This year, the majority of our participants experienced JCC Maccabi for the first time — many of them having parents who participated when they were younger — and our delegation represented the breadth of Jewish identity, from those who might have one Jewish parent with no Jewish affiliations all the way to those who are shomer Shabbat and shomer Kashrut attending yeshiva-type schools," she said. "I love that we are able to provide this Jewish opportunity for our community, to give exposure and an avenue for teens to connect with their Jewish identity through sport."
Next May, the JCC of Greater Baltimore will host the 2023 Mini & Jr. Maccabi Games. For information please visit jcc.org/center-youth-families/teens/maccabi.
You May Also Like Back to the Future?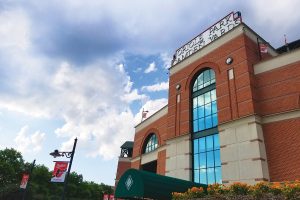 Michael Olesker wonders if there could be a return of 'The Oriole Way.'
NBA Star Enes Kanter Freedom Hosts Interfaith Basketball Clinic featuring Tamir Goodman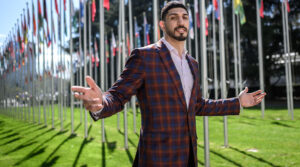 The clinic in Jerusalem was recently open to 40 Jewish, Muslim, Christian and Druze children ranging in age from 10 to 15.
Happy Birthday, 'Mr. Hoover'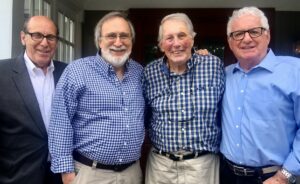 After all these years, Brooks Robinson — who turns 85 on May 18 — remains the iconic Baltimore Oriole, writes Michael Olesker.
Baltimorean Jodi Michelle Cutler's Book Adapted into Film Starring Judd Hirsch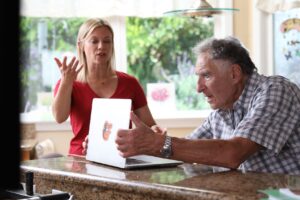 Jmore caught up with Baltimore native Jodi Michelle Cutler to talk about "Rally Caps," which she co-authored with her father, Stephen J. Cutler, her advocacy for the hearing loss community and how they're working with the Orioles to help spread the word.
The post Local Teen Athletes Return from JCC Maccabi Games in San Diego appeared first on marylanddigest.com.