As I recently sat with the more than 550 campers and staff members for the weekly Havdallah service at Camp Airy in the Catoctin Mountains, I looked up to the sky in reflection.
The view just above the roof of Bunk 19 interrupted my thoughts. The sun's rays were perfectly projected through the trees, shining light on the campers and staff below, many of whom were still in their Shabbat whites.
Despite a day filled with rain that limited scheduled activities, the natural beauty of that moment served as a not-so-subtle reminder.
Gratitude is one of the middot (character traits) that are shared weekly at camp, something that should be included as part of our everyday lives.
But here at Camp Airy, on this particular day and during this summer, the significance of gratitude couldn't be more evident.
It's just shy of two weeks after a devastating fire destroyed our beloved dining hall, a structure that I'm told was on site when the camp first opened for Jewish boys in 1924. It was a special gathering place for all of camp. It's where we together — as one community — ate meals, gathered for Shabbat dinners, played Bingo on rainy days and had staff trainings, trivia nights and karaoke sessions.
Even during my 12 years at Airy – which is much shorter than many who have shared sentiments on Facebook and through texts and calls — there are special memories in my heart of the friends I have made, the campers I've encouraged in activities who have greeted me as they passed by, and the friendly dining staff who always work tirelessly to make sure the full camp is fed.
I remember silent lunches and Olympic events in the dining hall and songs like "Pizza Man" when Italian was on the menu, dishing out matzo ball soup on Shabbat for my table, and even a little dancing amongst the camp moms when the place cleared out and we took just a bit longer to vacate.
I'm grateful for the memories of the White House, as it was historically called. But I'm more grateful that no one was hurt in the fire on June 29. Staff kept the campers away from the shocking scene, and without a blip kept them engaged and active like nothing was happening.
I'm grateful for camp leadership who calmly righted the ship and concentrated on caring for all of us on our mountain. I'm grateful for the more than 100 firefighters from more than 27 companies, from the local Frederick, Emmitsburg and Thurmont stations but also from Carroll, Montgomery and Washington counties in Maryland as well as Adams and Franklin counties in Pennsylvania.
They battled the blaze heroically, and some returned multiple times to readdress the fire site. I'm grateful they contained the fire and spared my "newsroom," located behind the White House.
I'm grateful for the many organizations, companies and individuals who stepped up to provide support, whether emergency funds from The Associated: Jewish Federation of Baltimore and the Jewish Federation of Greater Washington and food from restaurants like Medium Rare, Bethesda Bagels, Rocky's Pizza, Gateway's The Farmhouse Exchange, Chick-fil-A and others who pushed their obligations aside to ensure that all of us here continued to be fed three meals a day.
At this point, with a wonderful "dining tent" erected on the uphill ballfield, we have returned to our regular dining schedule and a semblance of normalcy.
As we continue to recover from this tragedy and I pass by the remains of the White House many times each day, I continue to be grateful. As I have been for the last dozen years, I'm grateful to be part of Camp Airy, on this mountain with these campers and the staff that I call my camp family.
The Tomorrow Fund at Camps Airy & Louise is accepting donations from individuals and organizations interested in helping support the rebuild of the White House. To donate, visit airylouise.org/airy-dining-hall.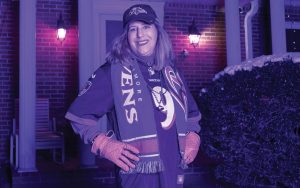 (File photo by Steve Ruark)
An Owings Mills resident, Linda L. Esterson, who works summers at Camp Airy, is a freelance writer.
You May Also Like Massive Fire Destroys Camp Airy's Historic 'White House' Dining Hall Facility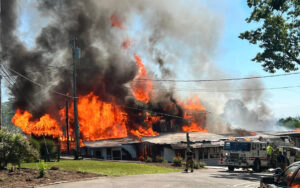 No injuries have been reported in the two-alarm blaze, according to fire officials.
Celebrate Feeling Confused in your Career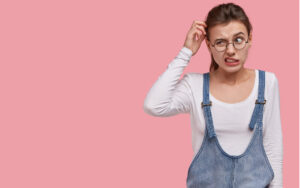 Confusion can feel uncomfortable and even scary. But if you are at a point in your career where you are feeling confused, that might actually be a good thing.
Back to the Future?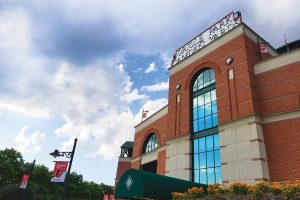 Michael Olesker wonders if there could be a return of 'The Oriole Way.'
Why We Mourn Jerusalem's Destruction on Tisha B'Av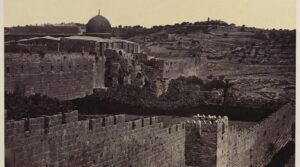 Jewish remembrance isn't only about recalling the past but also building the future, writes Rabbi Adina Lewittes. Tisha B'Av, the saddest day on the Jewish calendar, will be observed this weekend, Aug. 6-7.
The post Gratitude and Reflections from the Mountaintop appeared first on marylanddigest.com.