The Klein family of Harford County, owners and operators of the ShopRite supermarket chain, recently welcomed Gov. Larry Hogan to the Klein Family Harford Crisis Center.
The governor presented the Bel Air center with a state proclamation recognizing its impact on the community, and toured the facility.
"Our family is thrilled to continue its support of the crisis center, which has proven to be a vital community resource," said Marshall Klein, CEO of Klein's Family Markets. "Harford County's suicide rate is 13% higher than the state average, and in 2021 the crisis center helped over 10,600 people. Through our support and additional grant funding, we know the crisis center will continue to have an incredible impact across Harford County."
The Klein family has committed $800,000 to the crisis center, which is funded through the Ralph and Shirley Klein Foundation. The foundation supports many community projects on behalf of Klein's ShopRites of Maryland.
In addition, the crisis center received $2 million in grant funding for the center's operations, as well as a $300,000 capital grant.
Opened in 2019, the crisis center is a public-private, integrated system of behavioral health care addressing mental health and addiction in Harford County. The center was established through a public private partnership with funding coming from University of Maryland Upper Chesapeake Health, Harford County Government and community philanthropy through the Klein family.
The center offers behavioral health, mental health and addiction services including a 24/7 hotline and mobile crisis team, walk-in urgent care clinic and residential crisis service, in addition to one-to-one personalized care, individualized treatment plans, peer coaches and assistance with coordinated ongoing treatment.
"The Klein Family Harford Crisis Center is an essential, lifesaving community resource that has served as a model for the entire state of Maryland," said Jennifer Redding, executive director of behavioral health at the University of Maryland Upper Chesapeake Health. "Our work would not be possible without the Klein family's commitment and the county's support."
Said Elizabeth Wise, president and CEO of University of Maryland Upper Chesapeake Health: "We care for children as young as age 5 and as old as 93, so that's a big gap to cover in terms of behavioral health services. And we work closely with the police as a warm hand-off for patients with behavioral health needs."
Owned and operated by the Klein family since 1925, Klein's Family Markets is a nine-store ShopRite Supermarket company and member company of Wakefern, the nation's largest retailer-owned cooperative. In 1955, the late Ralph and Shirley Klein were among the founders of Temple Adas Shalom-Harford Jewish Center in Havre de Grace.
For information, visit harfordcrisiscenter.org.
You May Also Like Local Teen Athletes Return from JCC Maccabi Games in San Diego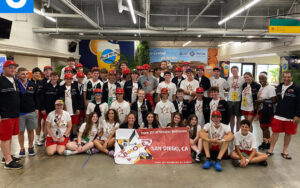 From July 31 to Aug. 5, local teen athletes competed in the 2022 JCC Maccabi Games in San Diego.
Two Maryland Sisters Die in House Blaze in New York's Hamptons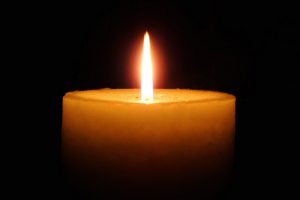 Jillian and Lindsay Wiener, 21 and 19, were college students who previously attended the Holton-Arms School in Bethesda.
NBA Star Enes Kanter Freedom Hosts Interfaith Basketball Clinic featuring Tamir Goodman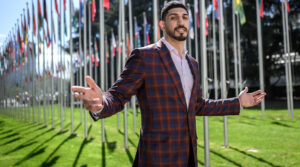 The clinic in Jerusalem was recently open to 40 Jewish, Muslim, Christian and Druze children ranging in age from 10 to 15.
J Camps Receives Grant to Increase Accessibility for Campers and Staff with Disabilities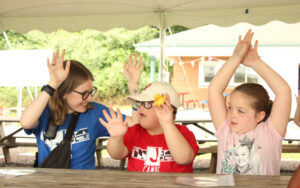 The JCC summer camp program plans to use its $300,000 award to create a zero-entry swimming pool and accessible bathhouse at the Owings Mills campus.
The post Gov. Hogan Shines Spotlight on the Klein Family Harford Crisis Center and its Work appeared first on marylanddigest.com.