By Caleb Guedes-Reed
(JTA) – Lovers of hummus and falafel beware: data shows that global supplies of chickpeas, the main ingredient for both dishes, may dip up to 20 percent this year.
A combination of Russia's war in Ukraine, poor weather and transportation issues is leading to the shortage, which is predicted to increase prices and make cheap hummus harder to come by, Reuters reported earlier this month.
Farmers in the United States, the fourth-largest chickpea exporter in the world, planted less of the protein-packed legume this year due to less than ideal weather conditions in the spring.
Russia is also a top chickpea producer. Global sanctions have interrupted the country's global chickpea exports, while the ongoing war has decreased the amount of chickpeas normally grown in Ukraine by about 50 tons, the head of a global chickpea trader and brokerage firm told Reuters.
Many communities around the world have depended on chickpeas, which are a staple of many Israeli dishes, as cheap sources of protein and fiber. Demand for hummus has skyrocketed in the United States over the past two decades.
According to NielsenIQ data, chickpea prices are already 17 percent higher than they were before the pandemic began.
You May Also Like Barcelona gets World's First Michelin-Starred Kosher Restaurant amid Push to Draw Jewish Tourists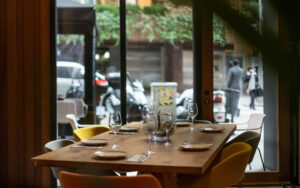 The only Michelin-starred kosher restaurant in the world, Xerta pursued kosher certification largely to attract Barcelona's rising numbers of Jewish visitors.
The Food Enthusiast with Guest Scott Fischer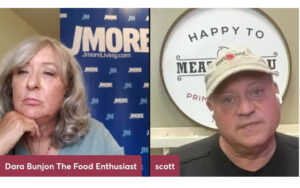 Scott Fischer, CEO of Happy To Meat You, joins "The Food Enthusiast" with Dara Bunjon to talk about his culinary career, from competing on season 1 of "MasterChef" to launching an online meat marketplace, and more.
Meal Delivery Service WoodSpoon was Started by an Israeli who Missed his Family's Cooking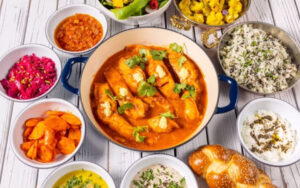 Instead of ordering from a restaurant, WoodSpoon customers order their meals from a pre-vetted home chef, with over 300 home chef partners in New York, New Jersey and Philadelphia.
The Food Enthusiast with Guest Michelle Carfagno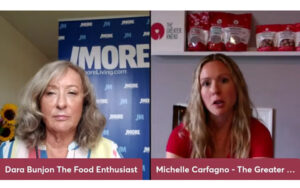 Michelle Carfagno, CEO and founder of The Greater Knead, joins "The Food Enthusiast" with Dara Bunjon to talk about her gluten-free, allergen-free bagels, soft pretzels and more.
The post Global Chickpea Supply Could Drop 20% this Year appeared first on marylanddigest.com.