At a ribbon-cutting ceremony May 4 attended by local and state dignitaries and VIPs, LifeBridge Health's Center for Hope announced that construction on the Jill Fox Center for Hope building is nearly complete.
Located on Sinai Hospital's expanded campus at Belvedere Avenue and Preakness Way, the Center for Hope will be a 32,000-square-foot, state-of-the-art facility for the region's only comprehensive violence intervention and prevention center.
The new center acts as the hub for all of LifeBridge Health's violence prevention and response programming, addressing issues ranging from child abuse, human trafficking, domestic violence, elder abuse and community violence.
"After years of planning, we are thrilled to open the Center for Hope, a building that was designed from the ground up to be client-focused with the intention of advancing hope, healing and resilience for those impacted by trauma, abuse and violence through comprehensive response, treatment, education and prevention," said Adam Rosenberg, LifeBridge Health vice president of violence intervention and Prevention and executive director of the Center for Hope. "Thanks to the incredible support of the community, we will now be able to address our violence intervention and prevention programming under one roof, using best practices and a new response model to make it easier to treat the entire client."
Said LifeBridge Health President & CEO Neil Meltzer: "We all recognize the devastating impact of violence in our communities, as well as its impact on individuals, creating ripples of trauma that can last for generations. Center for Hope embodies LifeBridge Health's 'Care Bravely' approach, taking on complex challenges and seeking to bring hope and healing to people in our communities."
The Center for Hope will provide spaces and resources for children and families to focus on their health and well-being with the support of a dedicated team of health system professionals who can oversee trauma response programming.
Features of the new building include:
Baltimore's nationally accredited child advocacy center (formerly Baltimore Child Abuse Center);
Twelve therapy suites;
Five forensic interview pods, using our newly designed Forensic Interview Toolbox featuring state-of-the-art equipment, hybrid recording technology to allow for in person or tele-forensic interviews, and sound proofing to ensure the most accurate retelling of incidents;
Multiple meeting and observation rooms including a state-of-the-art forensic interview lab;
Three medical suites and examination rooms;
Staff space to collaborate on case conferences across varied treatment services;
Five private waiting room suites for survivors of violence and their caregivers;
Separate areas for child life, playroom, teen lounge and family resources;
A community education and learning lab featuring flexible spaces for training, community activities, ongoing professional development and group activities;
A wellness room for staff and clients to engage in quiet wellness activities;
An art therapy suite;
A bright interior color scheme featuring blues, greens, oranges selected from a color palette that evokes calm, healing and trust;
A community closet for donations for clients in transition;
Secure, outdoor playground ;
Ample and secure parking;
Outdoor space for use by clients and staff.
"This building opening is the culmination of years of work to create a comprehensive violence prevention and intervention program for the greater community to access," said Daniel Blum, president of Sinai Hospital and Grace Medical Center, and senior vice president at LifeBridge Health. "We are fortunate to have Adam Rosenberg lead the way to bring together a comprehensive strategy built on innovation and collaboration supported by one of the largest community health systems in the area."
The new building is located at 5400 Preakness Way and is a vested partner in the ongoing revitalization of the Park Heights community. The Center for Hope embarked on a capital campaign more than 18 months ago. The campaign has garnered support from generous donors including the Jill Fox Memorial Fund; the Harry and Jeanette Weinberg Foundation; the Jacob and Hilda Blaustein Foundation; the David and Barbara B. Hirschhorn Foundation; Josh and Genine Fidler and Family; the Aaron and Lillie Straus Foundation; and the France-Merrick Foundation.
Construction and building partners include DPR Construction; Hord, Coplan & Macht Architects; Barton Associates; and RK&K Civil Engineers.
For information, visit lifebridgehealth.org/CenterforHope.
The Center for Hope will host a community block party on Sunday, May 15, at 5400 Preakness Way to celebrate its new facility. The event will feature The Franchise Jay Claxton, performances by local schools, food, activities, face painting and games.
You May Also Like Local Teen Athletes Return from JCC Maccabi Games in San Diego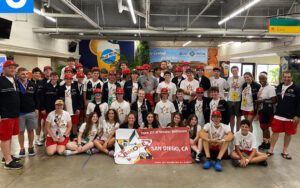 From July 31 to Aug. 5, local teen athletes competed in the 2022 JCC Maccabi Games in San Diego.
Two Maryland Sisters Die in House Blaze in New York's Hamptons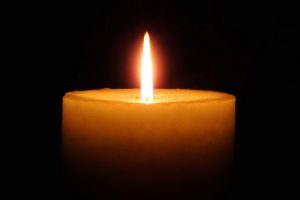 Jillian and Lindsay Wiener, 21 and 19, were college students who previously attended the Holton-Arms School in Bethesda.
NBA Star Enes Kanter Freedom Hosts Interfaith Basketball Clinic featuring Tamir Goodman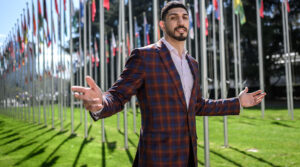 The clinic in Jerusalem was recently open to 40 Jewish, Muslim, Christian and Druze children ranging in age from 10 to 15.
J Camps Receives Grant to Increase Accessibility for Campers and Staff with Disabilities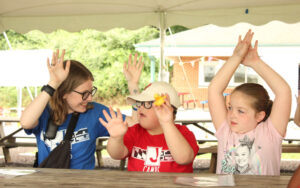 The JCC summer camp program plans to use its $300,000 award to create a zero-entry swimming pool and accessible bathhouse at the Owings Mills campus.
The post Center for Hope Holds Ribbon-Cutting Ceremony to Celebrate its Opening appeared first on marylanddigest.com.