By Stephanie Bolster McCannon
What are you doing this weekend? It's important to take advantage of all that Baltimore has to offer this spring and summer, and use these events to boost your happiness and stay healthy.
Music makes us feel uplifted and can benefit our health, whether performing or listening to it. But what is it about music that makes us feel so good, and how can we use that to ramp up our happiness?
Neuroscience indicates we have a whole host of physiological responses to music, including reducing stress and improving mood and brain function. Research has also found when a person listens to music they enjoy, it activates dopamine release in the brain.
As spring begins, music festivals and outdoor events are popping up in Baltimore, such as the Flower Mart, Honfest, Artscape, Summer Restaurant Week, Charm City Fringe and so much more. Outdoor is the healthiest option to boost our mood.
I have always aspired to healthier, happier living. It was a natural progression to study the mental and behavioral phenomena in individuals and groups belonging to social organizations. Over the years, the focus has shifted to more mental and emotional health for my clients.
The funny thing was, the more my clients worked on their mindset and feelings, the better and more improvement was made with their physical health. Even if a client has physical health goals, we focus on their thoughts and feelings first. Advances in applied psychology and neuroscience have shown us the fascinating ability we all have to change our current reality. Therefore, our brains, thoughts, feelings, behaviors and bodies are all malleable. A fast and powerful way to shift focus and uplift our mood is through music.
Advances in neuroscience indicate we are born with a natural physiological reaction to music. Happy music is usually written in a major key and has a fast tempo. By listening to this type of music, we can improve our happiness. I had a client switch his regular listening tunes to upbeat, faster tempo music. He claimed this one shift improved his mood and happiness so much that he started mixing his own upbeat melodies. He was surprised to find how much happier he was just by what he choose to bob his head to.
Infants as young as five months old — some researchers believe even in the womb — can pick up on and react to happy music. Music therapy is being used to boost mood and happiness in a variety of patients. Hospitalized children were happier with music therapy than play therapy. Upbeat music is also being used to elevate immunity and recovery after surgery, improve loneliness and anxiety in the elderly, decrease blood pressure and treat depression.
Kicking up the jams to increase your happiness definitely is an overlooked and easy resource to happiness. And if you live in the Baltimore area, there is plenty of good music to support your immunity and mood.
Music has been a gateway of all civilization in one form or another. In fact, throughout history, music has been important to rituals and traditions and has been credited with the capacity to influence all human emotions and bring us together. In addition, music has been and can be used for uplifting, inspiring, and of course to get us moving.
"I've Got a Feeling" by the Black Eyed Peas transcends culture, generation and the ever-present "bad day blues." Great lyrics paired with happiness and upbeat music is beneficial to the heart and soul. It's going to be a good, good night is perfect positive projection. Plus the urgency to create a great night now — "Let's do it, let's do it, let's do it" — and speeds right into the uplifting, "'Cause I gotta feeling (woo-hoo)."
Great feelings, science says, are induced, and we should be doing more of it for our health and happiness.
Music and movement create joy and happiness, especially when the experience is shared with others at festivals or other social gatherings. Once again, we are back to stimulating the release of the good feeling endorphins. I constantly remind my students and clients that we are walking chemical factories. Happiness is the chemical composition of serotonin, dopamine, and norepinephrine. This concoction is so loved and a state of desire that I have the structural formula of happiness framed and hanging in my living room.
Why do I keep harping about chemistry and neurotransmitters? Because movement has been proven to increase the production of these chemicals that produce happiness. More and more research is showing that movement is related to mood. The more we sit, the sadder and more depressed we are. People who are active and move around frequently are happier people.
A recent and interesting study tracked activity and level of happiness. It was interesting to find that reports of feeling happier occurred when they had been moving in the past quarter-hour than when they had been sitting or lying down. So frequent movement seems to be the secret to more happiness, and paired with "happy" music is a fantastic catalyst.
We are social creatures, but the pandemic has created a distance many of us are eager to close. The safest way to enjoy the connection, contribution, and companionship of others is in well-ventilated spaces like the outdoors. If done smartly, we can take advantage of the outdoor benefits for our health and happiness. When we feel good and are moving more, our immune systems are more robust. I encourage you to take advantage of the many outdoor music festivals, and other happenings in the Baltimore area that will leave you feeling uplifted, energized and ready to "do it", whatever that "it" is for you.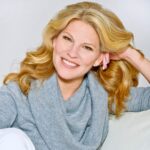 (Photo by Amy Jones)
Stephanie Bolster McCannon is a Baltimore-based organizational psychologist, author of BolsterUp!: The Ultimate Guide to Becoming a Happy Healthy Human, and CEO of BolsterUp, a well-being coaching company that supports emotional, mental and physical mastery.
You May Also Like Celebrate Feeling Confused in your Career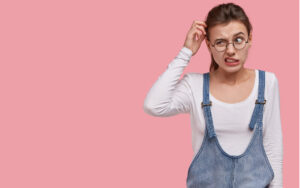 Confusion can feel uncomfortable and even scary. But if you are at a point in your career where you are feeling confused, that might actually be a good thing.
Back to the Future?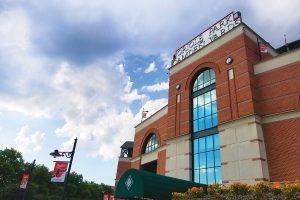 Michael Olesker wonders if there could be a return of 'The Oriole Way.'
Why We Mourn Jerusalem's Destruction on Tisha B'Av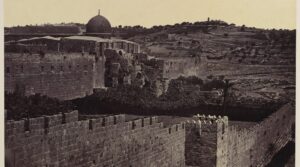 Jewish remembrance isn't only about recalling the past but also building the future, writes Rabbi Adina Lewittes. Tisha B'Av, the saddest day on the Jewish calendar, will be observed this weekend, Aug. 6-7.
An Arena By Any Other Name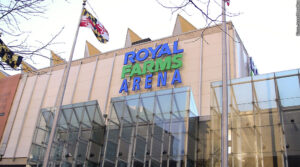 As the venue currently known as the Baltimore Arena undergoes its $150 million facelift, Michael Olesker looks back on six decades of top-notch entertainment memories.
The post By All Means, Shake Your Groove Thing, Yeah, Yeah appeared first on marylanddigest.com.