There's a pair of new faces on the bimah at Beth Israel Congregation this summer with the arrivals of Rabbi Murray Ezring and Cantor Benjamin Matis at the Owings Mills synagogue.
Rabbi Jay R. Goldstein, who served as spiritual leader at Beth Israel from 1996 until this past June, is now the synagogue's rabbi emeritus.
Founded 66 years ago in Randallstown, Beth Israel, a Conservative congregation, moved to Owings Mills in 1994.
A native of Rock Island, Illinois, Rabbi Ezring spent most of his career as senior rabbi at Temple Israel in Charlotte, North Carolina, before retiring in 2019. He subsequently undertook intensive training with the Conservative movement's Rabbinical Assembly, joining a small cadre of rabbis who specialize in helping congregations during times of transition.
Rabbi Ezring served two years as interim rabbi of Congregation Beth El of Norfolk, Virginia, before going last August to serve as interim rabbi at Congregation Ohev Shalom in Orlando, Florida.
"During the month since [my wife] Barbara and I moved to Baltimore, we have discovered the beauty, the strength and the rich culture of this fabulous and historic Jewish community," said Rabbi Ezring, a father of four and grandfather of two. "The people who are Beth Israel Congregation have engraved our congregation upon their hearts. Their love for their history and the support they receive from each other give great hope for renewal and rebuilding. Beth Israel is creating momentum as we build to make our dreams of a magnificent future come to fruition."
A native of Plainview, New York, Cantor Matis is a graduate of Baltimore's Peabody Conservatory of Music. He also has a master's degree in music history from Queens College and a master's of sacred music degree from the Jewish Theological Seminary. He was ordained by JTS in 2008. He is also a published scholar on Polish Jewish history, an advocate and interpreter of the traditional cantorial art, and a lover of the songs of Yiddish theater.
Most recently, Cantor Matis served as the sole spiritual leader for Agudath Achim Congregation in Altoona, Pennsylvania.
"Thrilled to be here at Beth Israel and back in Baltimore!" said Cantor Matis, who has two children with his wife, Stefanie. "It's a great congregation in a great city. My family and I couldn't be happier!"
Cantor Roger Eisenberg served as Beth Israel's hazzan for 17 years until his retirement in 2017.
You May Also Like Why We Mourn Jerusalem's Destruction on Tisha B'Av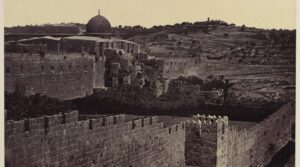 Jewish remembrance isn't only about recalling the past but also building the future, writes Rabbi Adina Lewittes. Tisha B'Av, the saddest day on the Jewish calendar, will be observed this weekend, Aug. 6-7.
Baltimore-Bred Rabbi to Assume Leadership at Historic Brooklyn Synagogue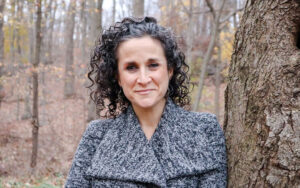 Kane Street Synagogue's new spiritual leader is Rabbi Michelle Dardashti, who grew up in the Pikesville area.
Har Sinai-Oheb Shalom to Install Cantor Alexandra S. Fox on June 17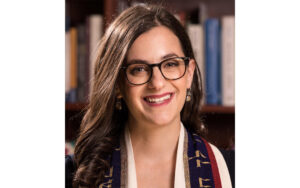 At Shabbat services this Friday evening, June 17, Har Sinai-Oheb Shalom Congregation will officially install Cantor Alexandra S. Fox.
Lag B'Omer Festival to be Celebrated Around Baltimore Area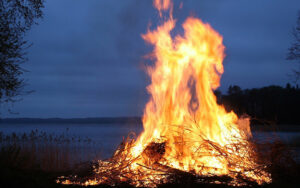 The festival of Lag B'Omer, which begins at sundown May 18 and concludes the evening of May 19, will be celebrated at a number of local events.
The post Beth Israel Congregation Welcomes New Rabbi and Cantor appeared first on marylanddigest.com.