Meet some of Charm City's premier business and professional leaders, coming from the worlds of academia, business, medical, food service and philanthropy.
Dr. Richard Franklin
Medical Director
MVS Woundcare & Hyperbarics
By the time patients with chronic wounds get to Dr. Richard Franklin's office they are often at their wit's end.
"Most patients that have a chronic wound see two or more physicians before they get to me," says Dr. Franklin, medical director of the Pikesville, Towson and Rosedale locations of MVS Woundcare & Hyperbarics.
"Many physicians are uncomfortable with chronic wound care, or don't understand advanced wound healing techniques and treatments," says Dr. Franklin, a general surgeon who specializes in wound care and hyperbarics.
"They are still using treatments that are 50 and 60 years old. And there are so many good products on the market today that can help patients quickly."
MVS Woundcare & Hyperbarics is Baltimore's largest privately owned and certified wound care center and hyperbaric medical practice. The practice has eight locations across the region and its Rosedale, Cockeysville and Glen Burnie locations are equipped with hyperbaric oxygen therapy chambers. (HBOT is a treatment that uses oxygen to enhance the body's natural healing process).
Dr. Franklin and his colleagues at MVS take a holistic and collaborative approach to treating patients.
"We look at the whole patient and their medical issues — diabetes, high blood pressure, whether they smoke or are malnourished."
Sometimes that means working with colleagues in his own practice.
"Being in the same office at the same time, we can look at each other's patients," says Dr. Franklin. "For example, if a podiatrist has somebody with a foot wound that's not improving, he'll say 'Hey, can you do a hyperbaric consult today?' And I'll say, 'sure.' We get it done."
Other times, Dr. Franklin and his MVS colleagues consult with specialists outside of the practice.
"It's a multidisciplinary model," says Dr. Franklin. "We work closely with vascular surgeons, primary care physicians, endocrinologists, plastic surgeons and occasionally nutritionists."
Dr. Franklin encourages patients who need wound care to start their journey to wellness with MVS.
"Rather than seeing three, four or five different doctors before you see somebody like me, come in right away. We make the process as efficient as possible and get patients on a path to treatment management right away."
To schedule an appointment at MVS Woundcare & Hyperbarics, visit mvswoundcare.com or call 410-433-4300.
MVS Woundcare & Hyperbarics
mvswoundcare.com
410.433.4300
Abingdon • Cockeysville • Columbia • Glen Burnie • Pikesville • Rosedale • Towson – HQ • Westminster
You May Also Like Baltimore's Business & Professional Leaders: Brett Cohen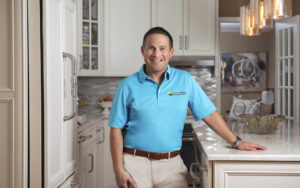 "Kitchens are the heart of the home," says Brett Cohen, CEO of Kitchen Saver. "Our vision is to make beautiful spaces for people to gather."
Strong Foundations at Garrison Forest School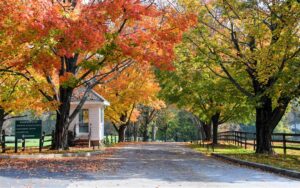 Garrison Forest School offers an all-girls' program in grades K-12, with a co-ed Preschool and a boarding program for grades 8-12.
Baltimore's Business & Professional Leaders: Jason Perlow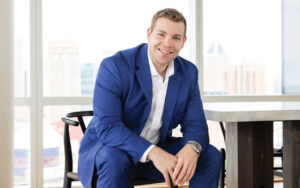 Baltimore realtor Jason Perlow, who leads the Perlow Home Team, is keenly aware of the challenges buyers and sellers face in today's real estate market. Yet, Perlow sees some bright spots in today's market.
New York Family Creates Haven for Sports in the Israeli Desert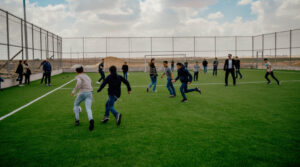 Inspired by his love of lacrosse and a long-held desire to do something meaningful for Israel, Marc Feinberg resolved to build a sports field for the children of Halutza.
The post Baltimore's Business & Professional Leaders: Dr. Richard Franklin appeared first on marylanddigest.com.