Meet some of Charm City's premier business and professional leaders, coming from the worlds of academia, business, medical, food service and philanthropy.
Dr. Michael Young
Medical Director
The Retreat by Sheppard Pratt
"We want people to know that help is available and effective for all mental health issues regardless of their complexity or duration. Mental health is just as important as physical health — and issues are treatable with effective, thoughtful care." — Dr. Michael Young
When you or your family member is struggling with a mental health condition, a stay at The Retreat by Sheppard Pratt could be the key to recovery and finding a path forward.
Located on Sheppard Pratt's beautiful Towson campus, The Retreat, a voluntary private pay psychiatric rehabilitation program, draws mental health consumers from across the country and locally.
"When people are dealing with complex mental health issues, have tried different psychiatric treatment settings and haven't gotten traction, feel unsure of their diagnosis, or just want to take a comprehensive look at their circumstances and get their lives back on track, The Retreat is a fantastic resource," says Dr. Michael Young, The Retreat's Medical Director.
"At The Retreat, we offer non stigmatizing, confidential, highly individualized care provided by expert clinicians in a comfortable home-like environment. We work closely with our residents to meet their mental health goals."
Dr. Young says that many of the people who come to The Retreat are seeking help with treatment- resistant mood disorders such as major depression and bipolar disorders. Frequently, residents are dealing with co-existing substance use disorders, obsessive-compulsive disorders, eating disorders, or mild cognitive impairment. The Retreat offers treatment for all of these conditions.
The Retreat's multidisciplinary staff is equipped to treat adults at all stages of life.
"Young adult residents may be experiencing what's sometimes called a 'failure to launch,' while middle-aged residents may experience overwhelming stress as a result of demanding careers. Older adults may be facing 'existential depression' after retirement or as empty nesters," notes Dr. Young.
A typical stay at The Retreat is 30-40 days. Afterwards, residents have the opportunity to continue treatment at one of The Retreat's community-based "step down houses" — Ruxton House and Magnolia House. The Retreat also has an outpatient treatment program where individuals who no longer require residential treatment can receive ongoing care.
Treatment modalities at The Retreat include intensive group and individual psychotherapy as well as expressive and alternative therapies such as yoga, acupuncture, traditional Chinese medicine, and equine therapy. The Retreat also offers psychopharmacological interventions, electroconvulsive therapy, transcranial magnetic stimulation, and more.
The Retreat by Sheppard Pratt
retreat.sheppardpratt.org
6501 N Charles Street, Baltimore, MD 21204
410-938-5000
You May Also Like Baltimore's Business & Professional Leaders: Brett Cohen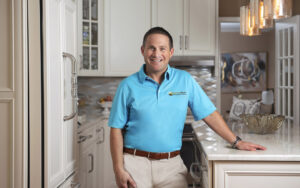 "Kitchens are the heart of the home," says Brett Cohen, CEO of Kitchen Saver. "Our vision is to make beautiful spaces for people to gather."
Strong Foundations at Garrison Forest School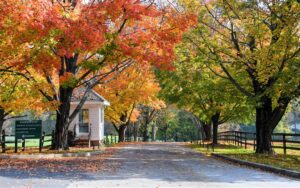 Garrison Forest School offers an all-girls' program in grades K-12, with a co-ed Preschool and a boarding program for grades 8-12.
Baltimore's Business & Professional Leaders: Jason Perlow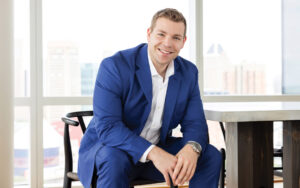 Baltimore realtor Jason Perlow, who leads the Perlow Home Team, is keenly aware of the challenges buyers and sellers face in today's real estate market. Yet, Perlow sees some bright spots in today's market.
New York Family Creates Haven for Sports in the Israeli Desert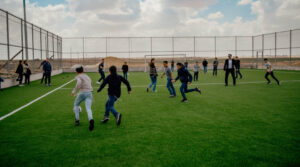 Inspired by his love of lacrosse and a long-held desire to do something meaningful for Israel, Marc Feinberg resolved to build a sports field for the children of Halutza.
The post Baltimore's Business & Professional Leaders: Dr. Michael Young appeared first on marylanddigest.com.