Chanan Y. Weissman, the Northwest Baltimore resident who for nearly a year has served as the Biden administration's liaison to the Jewish community, will step down from the post this week.
He will be succeeded by Shelley Greenspan, who joined the White House last month as a policy advisor for partnerships and global engagement at the National Security Council.
Greenspan, 32, who lives in Washington, D.C., has served as a staff and board member of various national Jewish organizations, including the American Israel Public Affairs Committee, the Anti-Defamation League and Jewish Women International.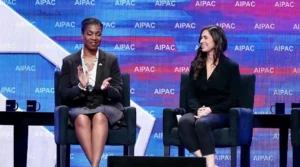 Shelley Greenspan (right) is shown on the dais at the AIPAC policy conference in 2020. (Photo courtesy of Greenspan, via JTA)
In an email on July 27 to national Jewish community leaders, Weissman, who has worked for the State Department in the past, announced his departure and described his successor as "an individual in whom I have every confidence will serve in this role with distinction. … This Friday, July 29, will mark my last day on the job before I transition back to the Department of State. I am honored beyond words to have served in this capacity on behalf of an administration I so deeply admire and as a link to a community with whom I so deeply identify."
Weissman recently traveled with President Biden on his trip to the Middle East, which included Saudi Arabia, the United Arab Emirates and Israel.
He first held the White House Jewish liaison position in the final year of the Obama administration.
Weissman, 38, is a graduate of Georgetown University's School of Foreign Service who has also worked at the Pentagon on Middle East issues, He is a Baltimore native and graduated from Pikesville's Beth Tfiloh Dahan Community Day School in 2001.
In 2006, Weissman earned a bachelor of arts degree in journalism and government and politics from the University of Maryland, College Park. He lives in Pikesville with his wife, Dr. Elana Weissman, and their four daughters. He is a member of Pikesville Jewish Congregation.
William C. Daroff, chief executive officer of the Conference of Presidents of Major American Jewish Organizations, wrote that Weissman was "exemplary in helping the Jewish community communicate with the White House, as well as in helping the President effectively communicate with the Jewish community."
Daroff described Greenspan as "deeply enmeshed in the creative energy that fuels the future of the Jewish community, and her commitment to the Jewish community is exemplary."
In a social media post, the Jewish Federations of North America "thank Chanan Weissman for his partnership and congratulate him on a job well done reinforcing the Jewish community's strong relationship with the White House. Mazal Tov to Shelley Greenspan on her appointment, we look forward to working with you!"
You May Also Like Hundreds Gather at Niagara Falls to Celebrate Return of Canadian Jewish Institution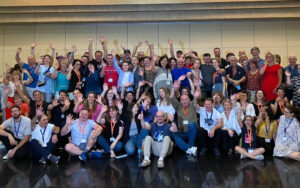 Jews from the former Soviet Union who now live in Canada came together at Niagara Falls earlier this summer for Limmud FSU Canada's first in-person, full-fledged conference since before the pandemic.
Local Teen Athletes Return from JCC Maccabi Games in San Diego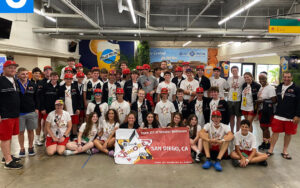 From July 31 to Aug. 5, local teen athletes competed in the 2022 JCC Maccabi Games in San Diego.
Baltimore's Business & Professional Leaders: Brett Cohen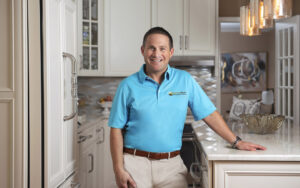 "Kitchens are the heart of the home," says Brett Cohen, CEO of Kitchen Saver. "Our vision is to make beautiful spaces for people to gather."
Back to the Future?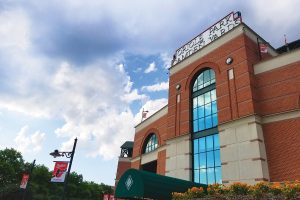 Michael Olesker wonders if there could be a return of 'The Oriole Way.'
The post Baltimorean Chanan Weissman to Step Down from Post as White House Liaison to Jewish Community appeared first on marylanddigest.com.