With COVID-19 variants emerging every few months, most physicians have their hands full seeing patients these days. But Dr. Zackary Dov Berger, a primary care/internal medicine doctor at Johns Hopkins Medicine and associate professor at the Johns Hopkins School of Medicine, still found time to co-author and edit his third book, "Health for Everyone: A Guide to Politically and Socially Progressive Healthcare" (Rowman & Littlefield Publishers).

Dr. Zackary Dov Berger
A true renaissance man, Dr. Berger, who lives in Charles Village and attends Beth Am Synagogue, also writes Yiddish poetry.
Jmore recently spoke with Dr. Berger, 49, a faculty member at the Johns Hopkins Berman Institute of Bioethics and staff physician at the Esperanza Center Health Clinic, about "Health for Everyone."
Jmore: What are some of the inequities in the American medical system today?
Dr. Berger: If you're Black, Latino, undocumented, or poor or in jail or lacking insurance, your care is less good. That goes for COVID, diabetes, heart disease, chronic pain, cancer. Although a given person or group experience can be unique, there's a lot of shared experiences among the groups we're talking about.
One thing that recurs in the book is [certain groups of people with particular conditions] don't feel listened to. People with chronic pain have difficulty getting doctors or nurses or providers to believe them. That's also true for people with substance abuse disorder, where people are reduced to the substances they use and not really considered as individuals with needs.
That goes for people with cancer [who are sometimes] told to follow treatment regimens that might not make sense for them. It goes for people who see psychiatrists, which just like many other fields of medicine can be very coercive and top-down. It's not just lack of listening, but it's what's called "epistemic injustice," not believing what people say because it doesn't fit into your previously drawn boundaries of knowledge.
It sounds like your book proposes a revolution, and not only in health care.
Yes, there are different kinds of revolutions, but I think many of our institutions are broken. Many of our decisions about who deserves power and material goods are misguided. So those things have to be upended.
Do you think revolution is possible?
There are different ways to believe in revolutionary change. We have to fight for incremental change to get us to the broader changes. These days, it's very hard to have hope. But I do. One of the positive aspects of the book is it includes a number of people doing good work — hacking through these inhospitable climates, doing the work to get to the people that need help and bringing people together.
For example, there's a trend in substance use treatment focusing not on punitive measures but on harm-reduction measures. Trying to give people the help they need and providing people spaces for safe consumption of the substances they need. That's a positive trend that's been going on for a few decades, and that's a great thing.
Your take on the Supreme Court's recent overturning of Roe v. Wade?
It's a very saddening decision, but it's a decision we knew was coming from an undemocratic institution. It points to the fact that our legal system … is set up with these inequities.
Again, people out there, [including] the co-authors, are doing the work. Does it change my opinion on how the Supreme Court works? Not particularly. I think, for example, having the new justice, Ketanji Brown Jackson [the first Black woman Supreme Court justice], is great. On the other hand, representation doesn't change the real nature of an institution.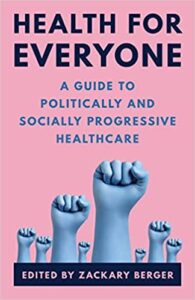 Do you propose socialized medicine?
Yes, I think so. That's sort of a term cooked up in the laboratories of political consultants. It doesn't really mean much. Some of my co-authors and colleagues talk about single-payer solutions, and that's definitely something I support. Single-payer won't solve issues of equity by itself. I find the approach of reparations very congenial. A lot of good authors are writing about this, that you really need to understand our country and our health care industry. Our hospitals are built on plundered goods, and you need to give them back and do it in a way that benefits the communities.
One thing talked about by many of the co-authors is health care costs too much. And I don't mean just insurance co-pays. If you're an ordinary person and you go to a doctor and want to try the treatments that the doctor recommends, it just costs too much to pay for the medicines and to see the doctor. Why is that? The U.S. is more expensive because we price things badly. But part of it is also hospitals have deprived their neighborhoods of resources because these hospitals are part of this exploitative system. So you need to give stuff away for free. So many of my patients can't get their blood pressure controlled because they can't afford the meds. There would be a huge social advance if we got people more of the medications for free.
So many of our hospitals rely on health care workers drawn from the communities they are supposed to serve, but they aren't paid enough. And they don't get the respect or the negotiating power they deserve. That's another kind of reparations where you're trying to give back to people from groups that have been disadvantaged.
What do you say to people who cite problems with socialized medicine in other countries, such as that you have to wait years to get a surgery?
There's a lot of research that shows we pay more and get worse care. In some systems, you do have longer waiting periods for elective surgeries. Some of that research is getting a little bit long in the tooth. And unfortunately, because the health care system and health care workers are underpaid and overworked during COVID, there's a lot of waiting going on in the U.S. right now.
[Medical systems in] Canada and the U.K. are not fully funded systems. These are systems where people are trying to rely on austerity to make it cheaper. And health care shouldn't be cheap. We should spend the money that's needed. So it's not a fair comparison. We're comparing it to systems where various conservative governments have tried to choke off the funding, as in Canada and the U.K. No system is perfect and there are problems in every system.
How does Judaism inform your work and perspectives on health care?
There are many kinds of Judaism, and I find sustenance and meaning intellectually and emotionally in many kinds. When certain people talk about what Judaism says about health care, they think about Jewish law, halacha. That's an important way of thinking about it. But I understand that to be in parallel conversation with other Jewish ways of thinking about health care.
There's a long history of Jewish community organizing, socialism, anarchism and mutual aid for the sake of health. Jewish literature talks about the needs of human beings and communities, and I also draw on that in my thinking. It's important to understand Jewish history — how Jewish philanthropy works in our time, and how our Jewish organizations are or are not helping Jews and non-Jews that need help.
You May Also Like Local Teen Athletes Return from JCC Maccabi Games in San Diego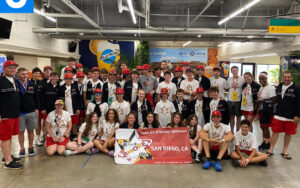 From July 31 to Aug. 5, local teen athletes competed in the 2022 JCC Maccabi Games in San Diego.
Two Maryland Sisters Die in House Blaze in New York's Hamptons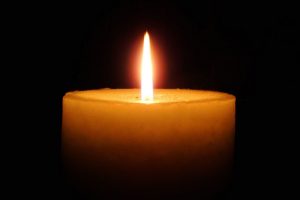 Jillian and Lindsay Wiener, 21 and 19, were college students who previously attended the Holton-Arms School in Bethesda.
NBA Star Enes Kanter Freedom Hosts Interfaith Basketball Clinic featuring Tamir Goodman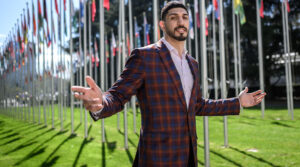 The clinic in Jerusalem was recently open to 40 Jewish, Muslim, Christian and Druze children ranging in age from 10 to 15.
J Camps Receives Grant to Increase Accessibility for Campers and Staff with Disabilities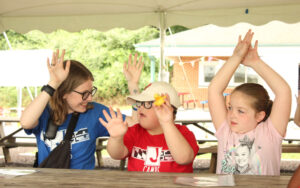 The JCC summer camp program plans to use its $300,000 award to create a zero-entry swimming pool and accessible bathhouse at the Owings Mills campus.
The post Baltimore Physician Co-Authors and Edits New Book on Reinventing the U.S. Health Care System appeared first on marylanddigest.com.