We sat high above home plate Saturday evening for the Orioles' combination victory party and sentimental journey. The club was celebrating 30 years of Oriole Park at Camden Yards and moving somehow, miraculously, closer to a playoff spot.
For baseball purposes, they beat up the Pittsburgh Pirates. For sentimental purposes, they brought in a bunch of old, treasured Orioles, and between innings showed glorious flashbacks in O's history on the big scoreboard out in centerfield.
Brooks Robinson, the most idolized Hall of Fame Oriole, was ushered down to the O's locker room before the game and delivered some words of inspiration to the young team (and never mind that Brooksie played all his baseball over at Memorial Stadium.)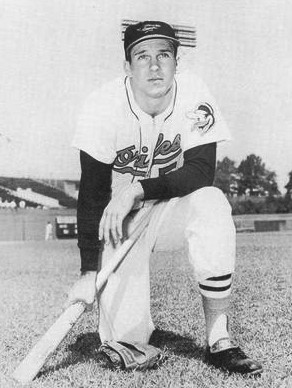 Brooks Robinson is shown here in 1963.
Eddie Murray, the most disarmingly sweet-natured and misunderstood Hall of Fame Oriole, offered a pep talk of his own (and never mind that his greatest days, like Brooksie, were up on 33rd Street.)
Murray and Mike Mussina, the Hall of Fame Oriole-Yankee, threw out the evening's first pitches. Mussina's best nights were here at Camden Yards. On his most dominating nights, he was as good as anybody whoever threw a baseball in Baltimore, including (pardon the sacrilege) Jim Palmer.
What made Saturday night wonderful wasn't just sentiment, though. And it wasn't just the O's 6-3 win over the Pirates with 41,063 fans watching, on a night when division rivals Tampa and Boston and Toronto were all losing.
It's that the future of this team looks even better than its past.
Around the ballpark, you saw fans wearing teeshirts bearing the names of old heroes like Markakis and Jones and Machado.
But they also wore Mullins and Rutschman and Hayes shirts.
Because they know what's here, and what's on the way.
And they know this is a franchise whose greatest days weren't down here at Oriole Park, they were up there at Memorial Stadium, where they won pennants and World Series games and had the best 20-year record of any team in all of major league baseball.
In 30 years at Oriole Park, they've won a few division titles, but never played in a World Series. And in too many years worth rehashing here, they were dead last on merit. And those sold-out crowds and 3 million-plus attendance in the team's early years here have dwindled so depressingly that the attendance figures are now among the lowest in baseball.
But Saturday evening, the park was not only crowded but electric, as though all those silent, self-conscious fans of recent years had been storing up energy, waiting for a team in which they could take serious pride.
These Orioles not only seem like serious ballplayers, they look like they're having fun. And they're young, and they've mostly come up the old way, through the system, the way we used to call The Oriole Way.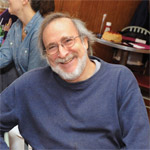 On a weekend when they marked the 30th anniversary of Oriole Park, it was nice to remember such a time – and hope that we're on the verge of a sweet comeback.
Michael Olesker's newest book, "Boogie: Life on A Merry-Go-Round," was recently published by Apprentice House. It's the life story of Baltimore legend Leonard "Boogie" Weinglass, an original "Diner" guy who grew up to create the Merry-Go-Round clothing chain and contribute millions to charity.
You May Also Like Local Teen Athletes Return from JCC Maccabi Games in San Diego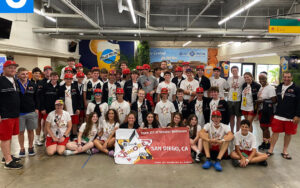 From July 31 to Aug. 5, local teen athletes competed in the 2022 JCC Maccabi Games in San Diego.
NBA Star Enes Kanter Freedom Hosts Interfaith Basketball Clinic featuring Tamir Goodman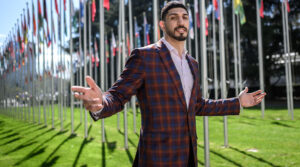 The clinic in Jerusalem was recently open to 40 Jewish, Muslim, Christian and Druze children ranging in age from 10 to 15.
Happy Birthday, 'Mr. Hoover'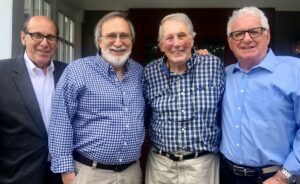 After all these years, Brooks Robinson — who turns 85 on May 18 — remains the iconic Baltimore Oriole, writes Michael Olesker.
Baltimorean Jodi Michelle Cutler's Book Adapted into Film Starring Judd Hirsch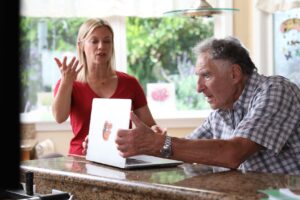 Jmore caught up with Baltimore native Jodi Michelle Cutler to talk about "Rally Caps," which she co-authored with her father, Stephen J. Cutler, her advocacy for the hearing loss community and how they're working with the Orioles to help spread the word.
The post Back to the Future? appeared first on marylanddigest.com.