We've all got memories of glad times at the downtown building at 201 W. Baltimore St., if only we can remember its litany of names over the years: the Civic Center, 1st Mariner Arena, Royal Farms Arena and, at least for the moment, the Baltimore Arena.
The place has been around so long — 60 years — it's lived through nearly as many name changes as Elizabeth Taylor Hilton Wilding Todd Fisher Burton Warner Fortensky.
And how about the names who have played there: the Beatles, the Rolling Stones, Luciano Pavarotti, Frank Sinatra, Tony Bennett, Judy Garland, Woody Allen, Bob Dylan, Paul Simon, Jimi Hendrix, the Grateful Dead, Bruce Springsteen, Sugar Ray Leonard, Billie Jean King, plus teams called the Bullets, the Clippers, the Blast and the Skipjacks.
I bring this up because in addition to changes of name, the place has now begun getting a $150 million facelift.
That's a pretty big investment for an arena originally built for about $14 million, but it's the price you pay for aging. At 60, it's far outlived Memorial Stadium (38 years from the 1953 Colts' opener to the 1991 Orioles' farewell).
And then there's Harborplace, which is 42 years old and looking so forlorn and abandoned it may need to be destroyed in order to be saved.
At the Baltimore Arena, they're talking about new lighting and windows, new signs, new seating and suites and a "reimagined" concourse. All to be finished by early next year and with no less than Bruce Springsteen & the E Street Band for its grand opening performance on April 7, 2023. (The Boss first performed there in 1973, as well as in 2009 and six years ago.)
You want a few memories of the arena's grandest hours?
How about those raucous nights when the Bullets were the most exciting team in pro basketball?
Close your eyes and the scene's still there: Wes Unseld setting a pick that could stop a bulldozer as Earl "The Pearl" Monroe dances past in some dizzying move to the basket; Gus Johnson soaring high above the rim, and Kevin Loughery and Jack Marin firing in long ones as radio's Jim Karvellas, sitting courtside, hollers, "Bull's-eye!"
Or how about all the championship years with the Baltimore Blast? They weren't just winning indoor professional soccer titles — they were bringing a whole new version of a fabulous sport to young, giddy, packed crowds.
My first memory of the arena is one of the sweetest. In its first spring, the Civic Center started hosting high school graduations. My 1963 City College class — 750 of us — sat on a big stage, decked out in tuxedos, as Mayor Theodore McKeldin delivered our commencement speech.
But we were seated behind McKeldin and couldn't hear a word he was saying. The sound system was carrying his address strictly out to our beaming parents.
We waited out his speech in bored but respectful silence, punctuated slightly by one classmate who'd smuggled in a transistor radio, which he tuned to the night's Orioles broadcast. Luis Aparicio lined a single, which prompted a few happy murmurs among my classmates when the good news was whispered conspiratorially through our ranks.
Then, when Boog Powell followed with a home run, some of us let loose with uninhibited yelps. McKeldin thought we were cheering him. He looked delighted.
My saddest memory of the arena came in the 1968. A triple bill of three showbiz legends: Woody Allen, Tony Bennett and Judy Garland.
Woody and Tony were terrific. But then came poor Judy, who opened with "I Feel a Song Comin' On." She was off-key from the start. I thought it was a corny gimmick: any moment now, she'd feel the song coming on and belt it out.
But she didn't. Halfway through, she stopped the big orchestra behind her and said, "I don't remember the words." The same thing happened through several more songs. Some people hollered, "Sing 'Over the Rainbow,' Judy."
"I don't remember the words to that song," she said. Sixteen months later, she was gone, wasted by years of chemical indulgence.
But the old Baltimore Arena's still here, getting dressed up decades later, ready to create more memories under whatever name it may call itself over the coming years.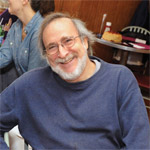 Michael Olesker's newest book, "Boogie: Life on A Merry-Go-Round," was recently published by Apprentice House. It's the life story of Baltimore legend Leonard "Boogie" Weinglass, an original "Diner" guy who grew up to create the Merry-Go-Round clothing chain and contribute millions to charity.
You May Also Like Celebrate Feeling Confused in your Career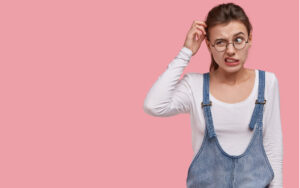 Confusion can feel uncomfortable and even scary. But if you are at a point in your career where you are feeling confused, that might actually be a good thing.
Back to the Future?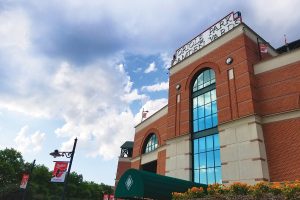 Michael Olesker wonders if there could be a return of 'The Oriole Way.'
Why We Mourn Jerusalem's Destruction on Tisha B'Av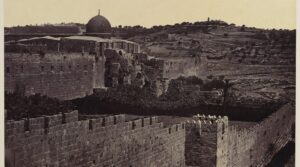 Jewish remembrance isn't only about recalling the past but also building the future, writes Rabbi Adina Lewittes. Tisha B'Av, the saddest day on the Jewish calendar, will be observed this weekend, Aug. 6-7.
Memories of One of the Last Newspapermen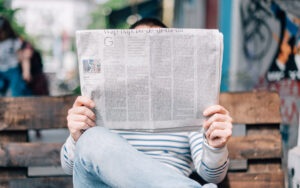 Michael Olesker mourns the passing of Jerry Ceppos, a powerful presence in the print journalism industry.
The post An Arena By Any Other Name appeared first on marylanddigest.com.