Here's the worst part about the news that WBAL's Jayne Miller is bailing out of the TV news business: at her best, she upped everybody's game.
She showed a few generations of newsroom people at WBAL that real news was more than just reading nicely from a TelePrompter, more than just dramatic video, and more than superficial charm hiding the shallowness behind it.
She came to define an entire station's news operation as something serious.
And now she's about to retire, and nobody knows if she takes with her the last traces of textured journalism in local TV news.
Since her arrival here in 1979, Miller was always a serious reporter and not just another smiley TV face. She knew how to look beneath the surface of things. She could dig out the tough stories from courtrooms and police blotters and political back rooms and street corners. And she brought that ethos to a news operation, at WBAL, that had never existed anywhere in Baltimore TV news.
Always, the game's been about ratings. And, from the beginning, the numbskulls who ran things believed ratings were built mainly on the personalities of anchors who were the face of the station.
At WBAL, think back to Rolf Hertsgaard. At WJZ, think Jerry Turner and Al Sanders. Don't misunderstand: These men were great at what they did. But what they were asked to do was simply read from a TelePrompter and deliver an appearance of gravitas.
They were front men for nightly choreography masquerading as the news of the day.
Jayne Miller changed that approach. She gave the reporters and producers around her lessons in journalism, both as a role model and teacher. As she prepares to retire July 27, at age 68, she leaves behind a WBAL that's been the ratings leader in town for much of the past decade.
The question is whether her influence will linger beyond her departure.
"I have no reason to believe things will change at WBAL," she says. "There's a solid operation there, and I've had great teammates. I hope that's a legacy. The station's content-driven. I have no reason to believe that's going to change.
"I'm concerned about the future of journalism in general. It's under tremendous assault. Trump unleashed it. He made it OK" to make journalism itself the political enemy."
Miller's "retirement" plans are still unclear. Though there have been rumors of her jumping into politics, she says that's not going to happen – at least in the near future. But she's interested in public service, and she's thinking about doing a podcast.
Know this: wherever she goes, she'll bring the seriousness and the smarts of a terrific reporter. And maybe out of her legacy, some TV executives might look back and say: Hey, we could do that kind of work, too, couldn't we?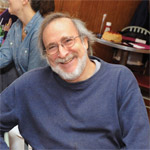 Michael Olesker's newest book, "Boogie: Life on A Merry-Go-Round," was recently published by Apprentice House. It's the life story of Baltimore legend Leonard "Boogie" Weinglass, an original "Diner" guy who grew up to create the Merry-Go-Round clothing chain and contribute millions to charity.
You May Also Like Celebrate Feeling Confused in your Career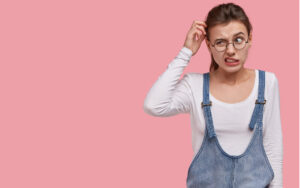 Confusion can feel uncomfortable and even scary. But if you are at a point in your career where you are feeling confused, that might actually be a good thing.
Back to the Future?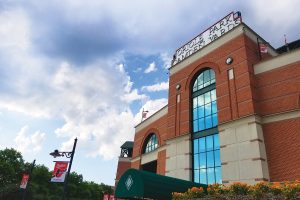 Michael Olesker wonders if there could be a return of 'The Oriole Way.'
Why We Mourn Jerusalem's Destruction on Tisha B'Av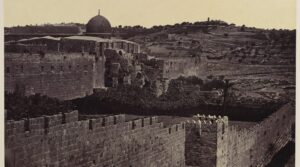 Jewish remembrance isn't only about recalling the past but also building the future, writes Rabbi Adina Lewittes. Tisha B'Av, the saddest day on the Jewish calendar, will be observed this weekend, Aug. 6-7.
An Arena By Any Other Name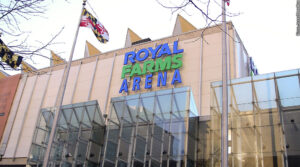 As the venue currently known as the Baltimore Arena undergoes its $150 million facelift, Michael Olesker looks back on six decades of top-notch entertainment memories.
The post A Game-Changer, Teacher and Role Model appeared first on marylanddigest.com.